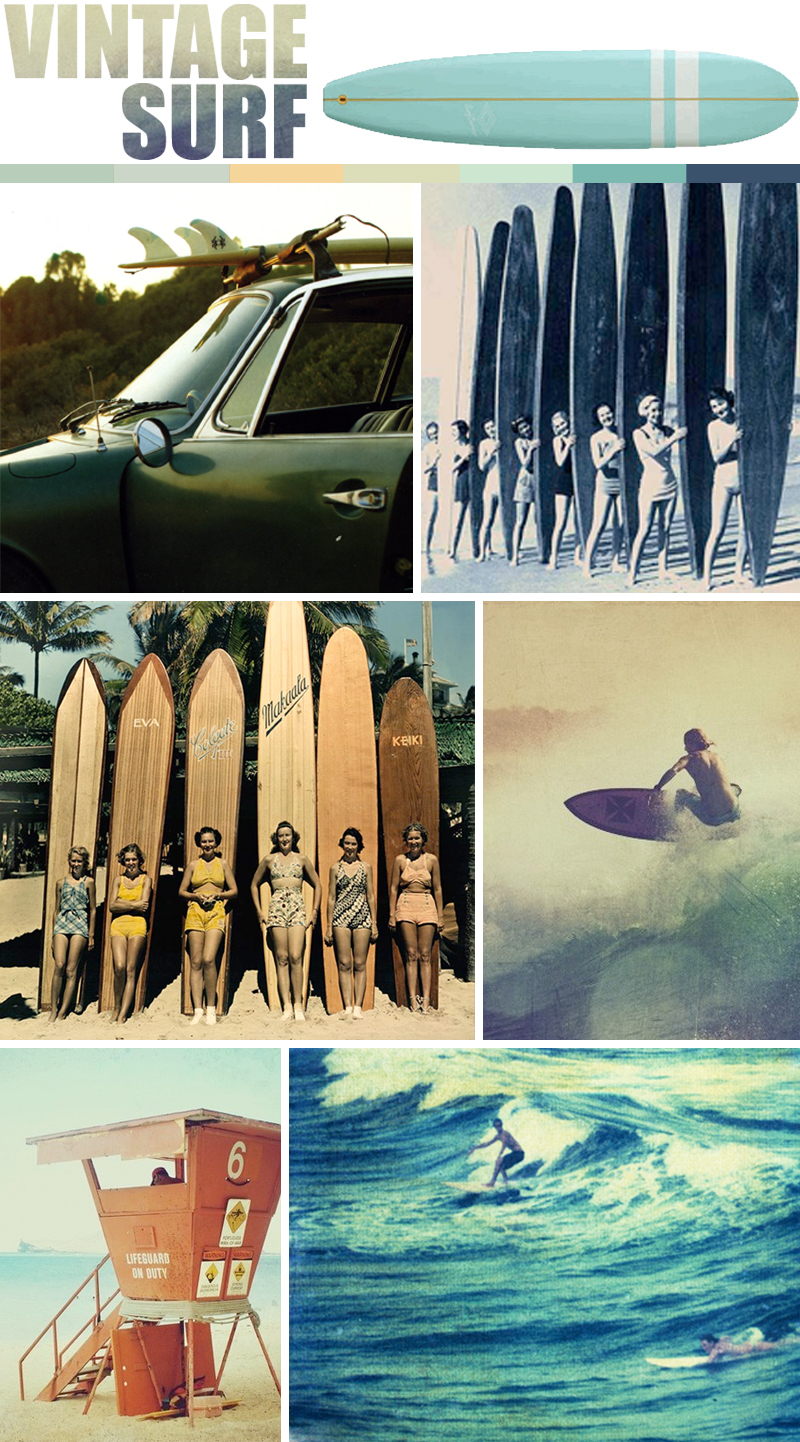 Montauk is on my mind as the time draws nearer to summer when we'll be heading out to the East End for a much needed vacation. Last year about this time, our friend Camilla showed us The Endless Summer, the 1966 classic film about the hunt for the perfect wave. Camilla & the Perfect wave editorial team published the first issue of Perfect Wave magazine on the GreenerMags platform with the title inspired by the film. Endless Summer also happened to be screening at The Surf Lodge last summer during our visit. Ever since seeing the film, the surf journals of Tony Caramanico at Clic Gallery, and the collaged Montauk surfing photographs in Peter Beard's book, I've been smitten with the look of vintage surf culture.
…………………………………………………………………………………………………………………………………………………………………………………………………
Images: Surfboard | Magazine tear-out, source unknown | Philip Gendrau, Longboards | Waikiki Surfer Girls | Kuranulla Air | Lifeguard Tower | Waves
Are you following LUSTER on 

Facebook

& 

Twitter

yet?  

♡

Keep up with me elsewhere!