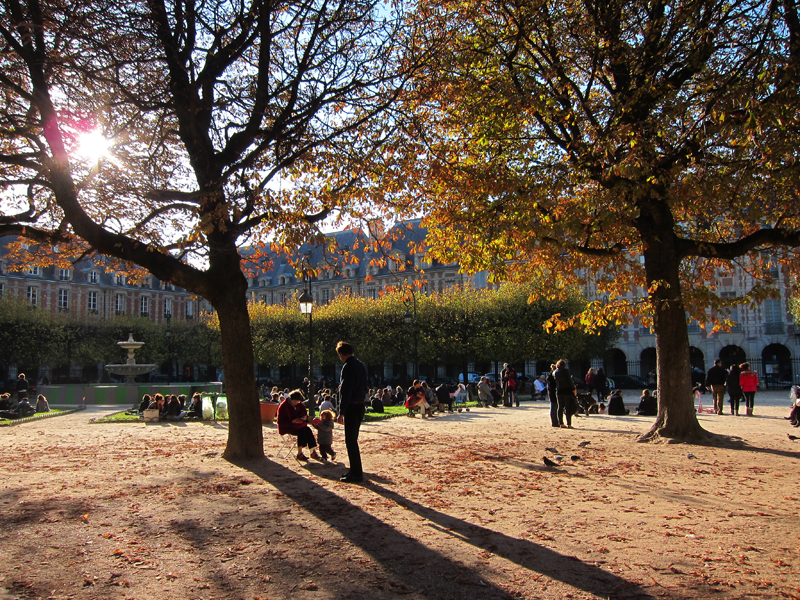 I know it's been a long time between posts, but I've been a busy girl lately. I left my  full-time job a couple of weeks ago, just started a new one, took a trip to Paris, and celebrated a birthday last week, so needless to say, it's been hectic! The last minute trip to Paris was such a fun, serendipitous way to mark the end of one era and the beginning of the next.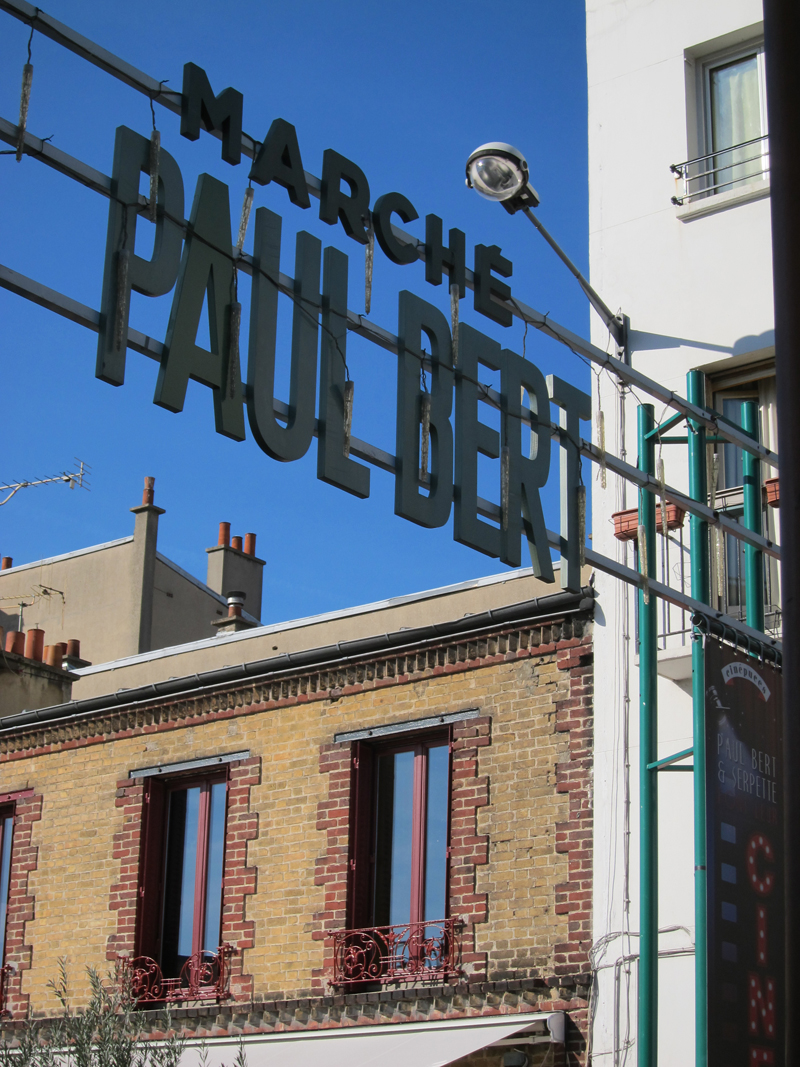 I've been to Paris a few times, but usually it's been for work or for short visits where I am unable to get in everything in, and one of the things I have always wanted to see are the flea markets around Clignancourt.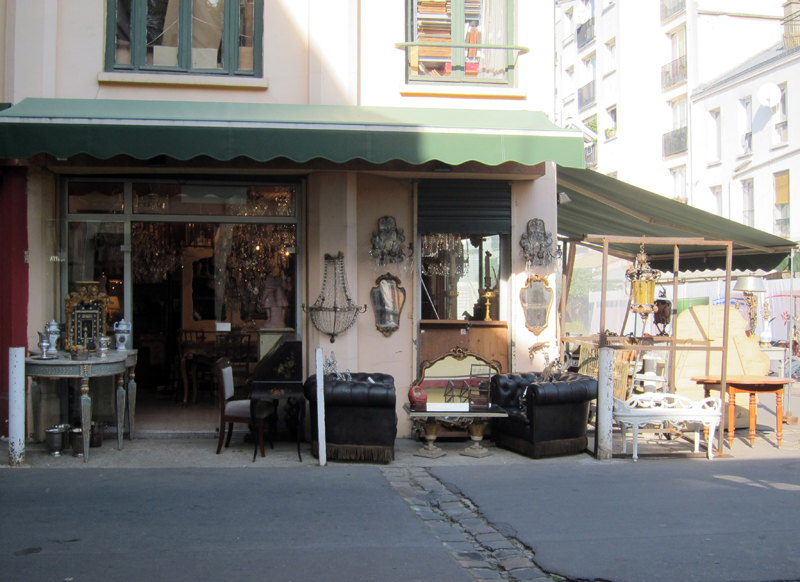 Before my trip, I was advised to check out Paul Bert and La Serpette in particular, and they did not disappoint. I knew it would be cool to walk through, but I had no idea how cool. It was endlessly fascinating from start to finish, and even my husband who is not particularly interested in antiques was totally enraptured as well.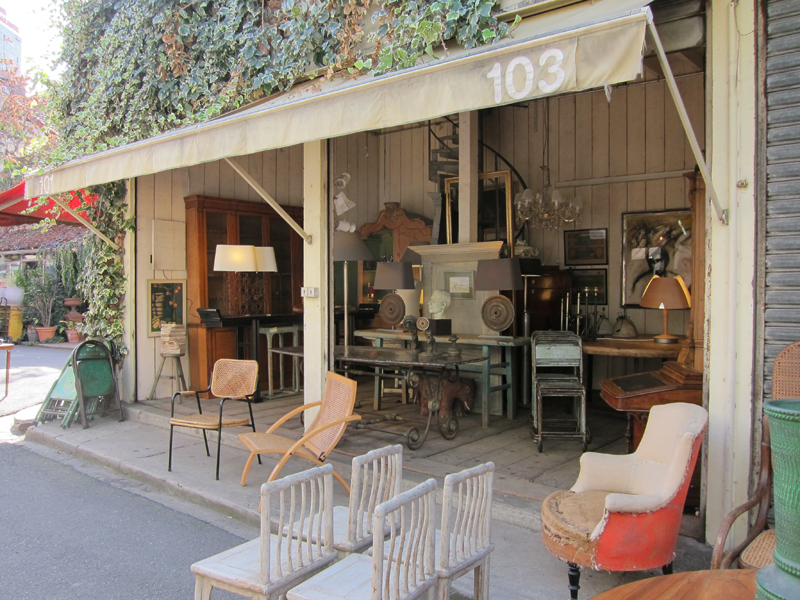 Both Paul Bert and La Serpette are considered THE markets for decorators filled with the most interesting finds.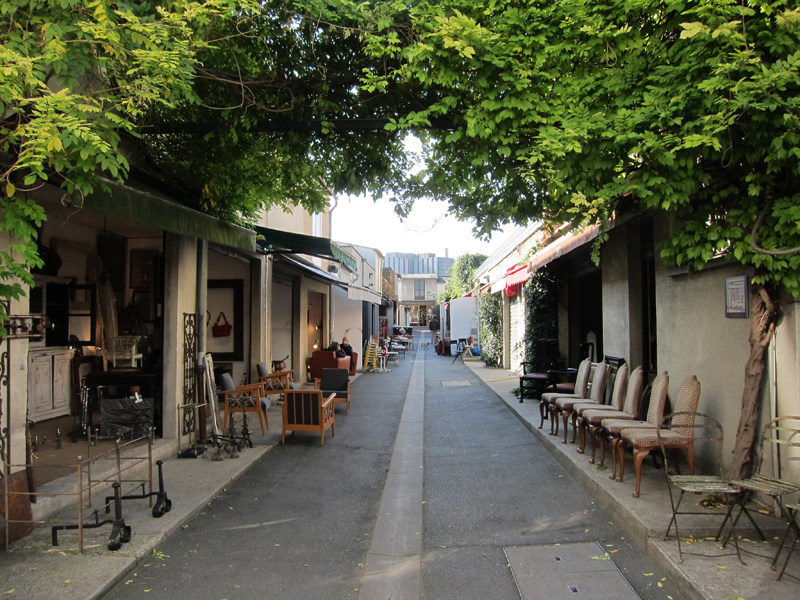 Paul Bert is outdoors and is comprised of miniature streets with vendors along each side, while La Serpette is indoors.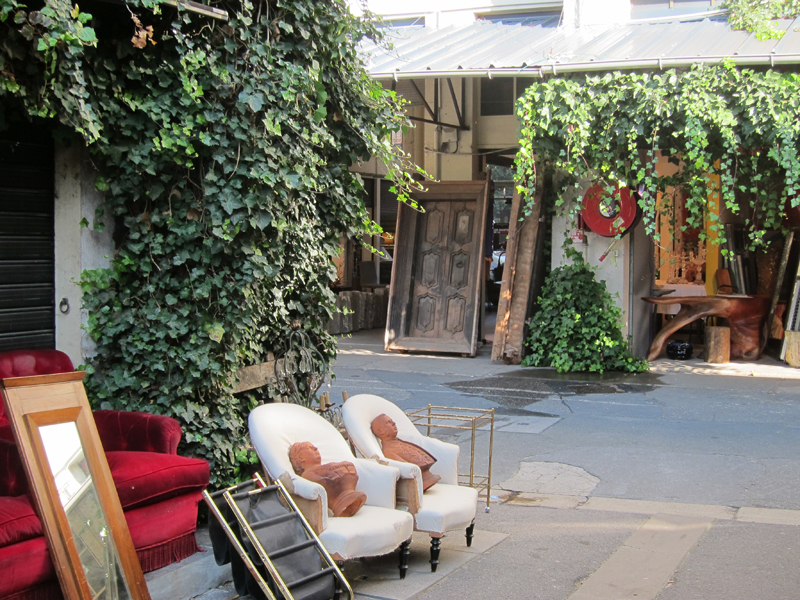 We never grew tired at looking in at each stall at the variety of items each seller had arranged. Some stalls were very focused in terms of style or era, but the most interesting ones to me were the eclectic ones that forced you to walk closer and take a look.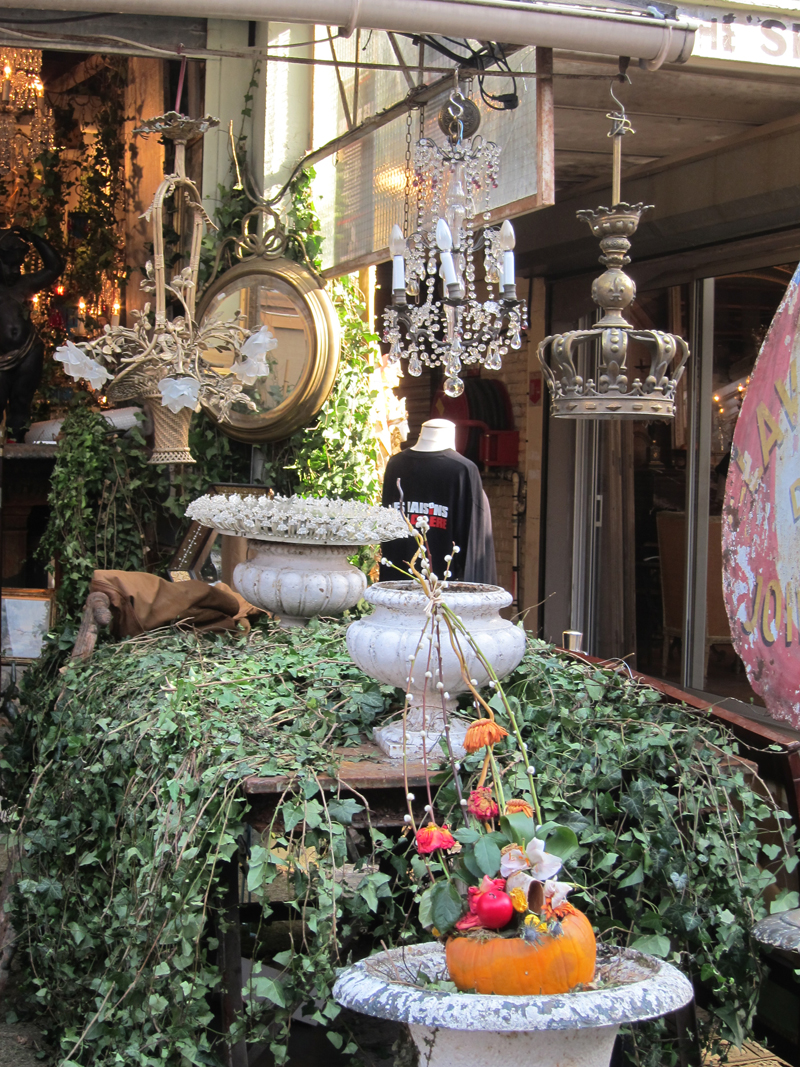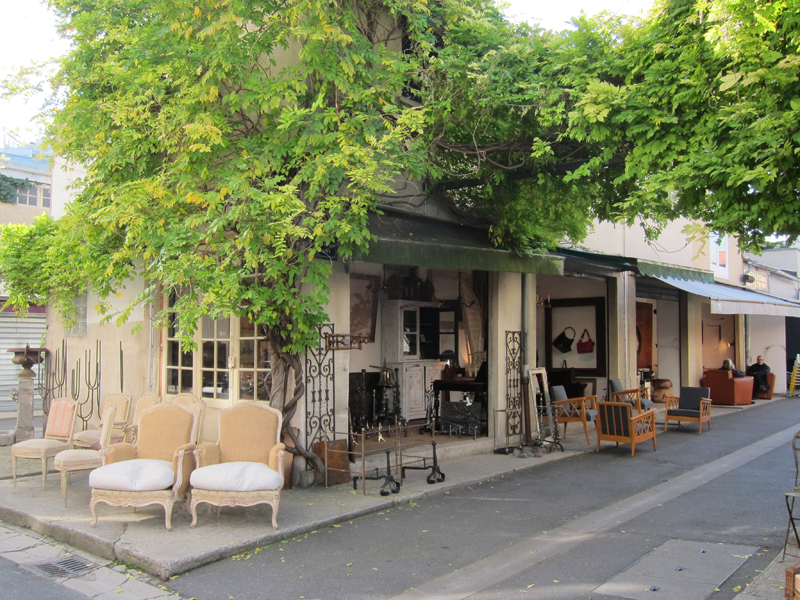 There are no prices on anything, it's all bargaining, although it was obvious that there were no real bargains here, it's still considered expensive antiquing.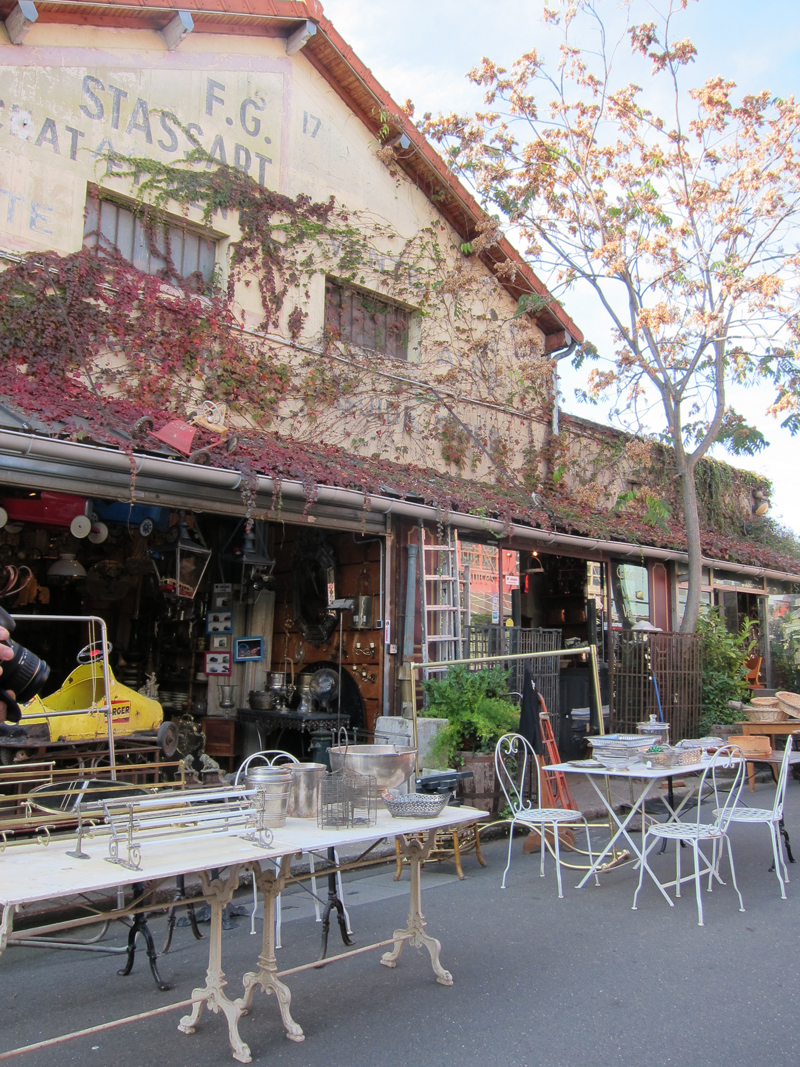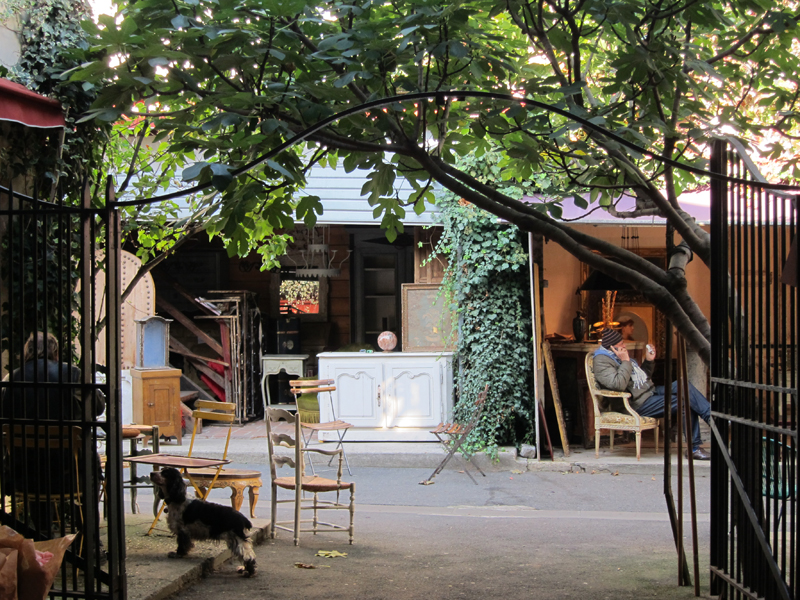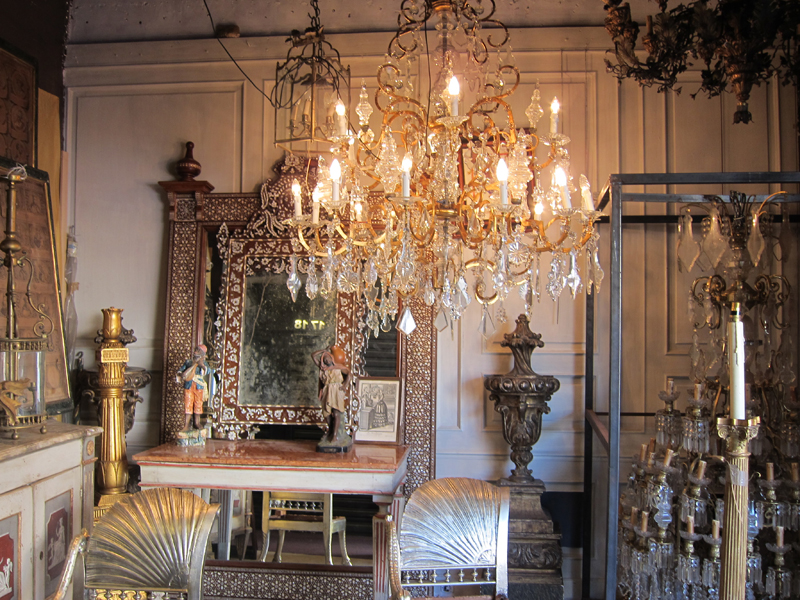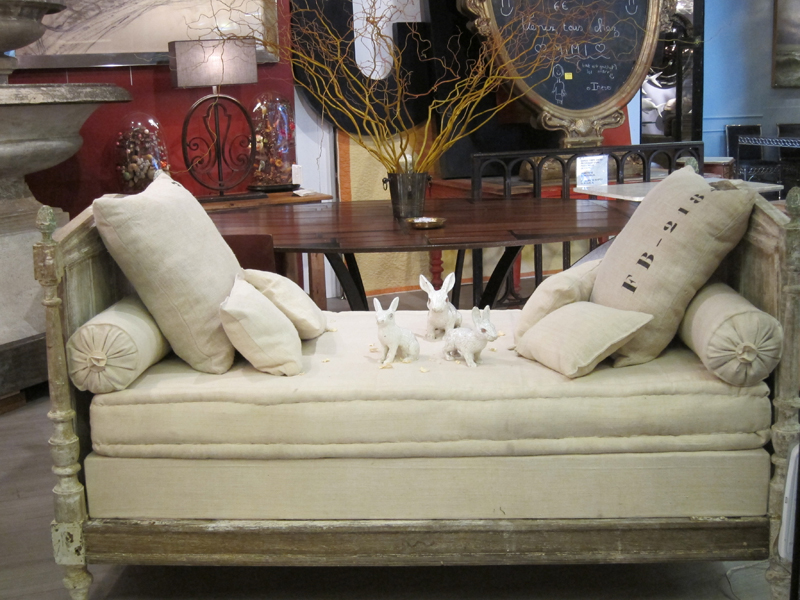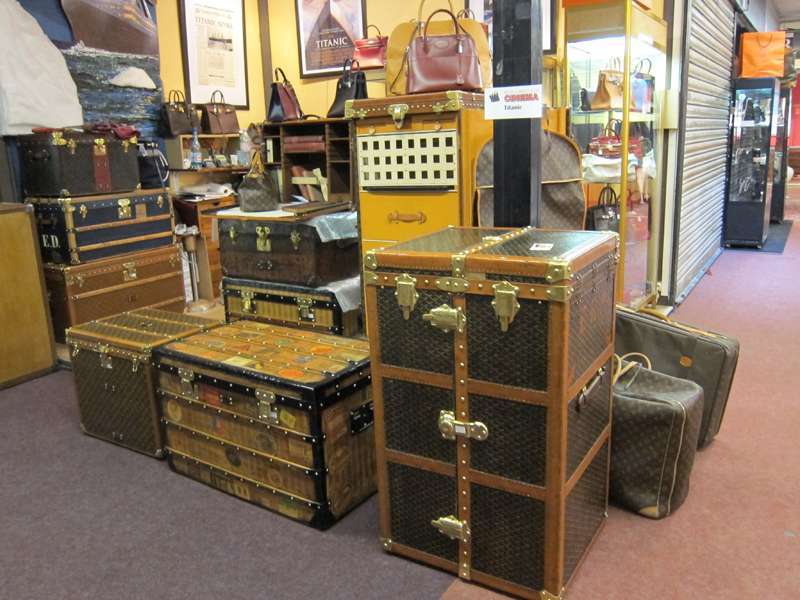 I had such a crush on some of these trunks and vintage leather travel items from Goyard, Hermes, and Louis Vuitton at Le Monde du Voyage. The trunks were especially fascinating to me, looking at the amazing interior details and imagining what it would be like packing for a journey with such fancy luggage.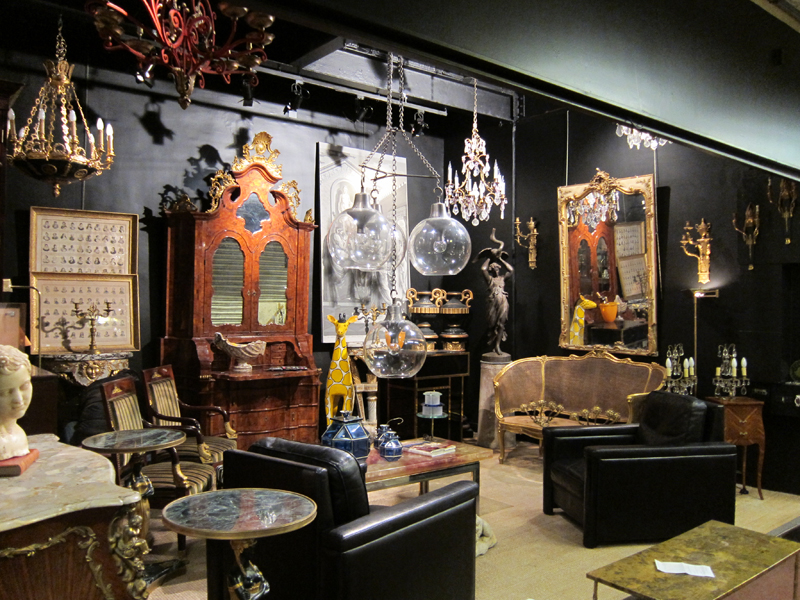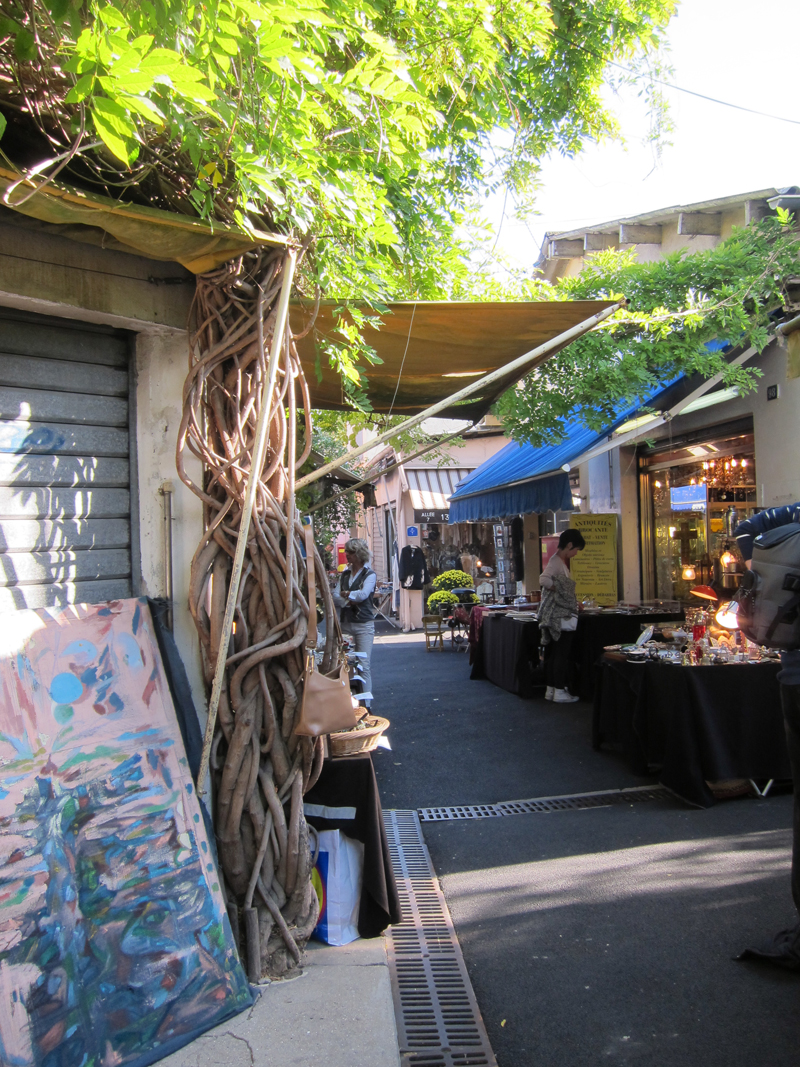 After we were done with Paul Bert and La Serpette, we began walking back toward the Metro and came upon another market called Vernaison on our left, the oldest and most authentic of the flea markets. We were fascinated walking around the labyrinth of little stalls, one more surprising than the next. Not as high end as Serpette/Paul Bert, this was clearly the place to hunt for affordable treasures. It was fun looking at all of the costume jewelry in cases, old postcards and books, antique dolls, trinkets & bric-a-brac.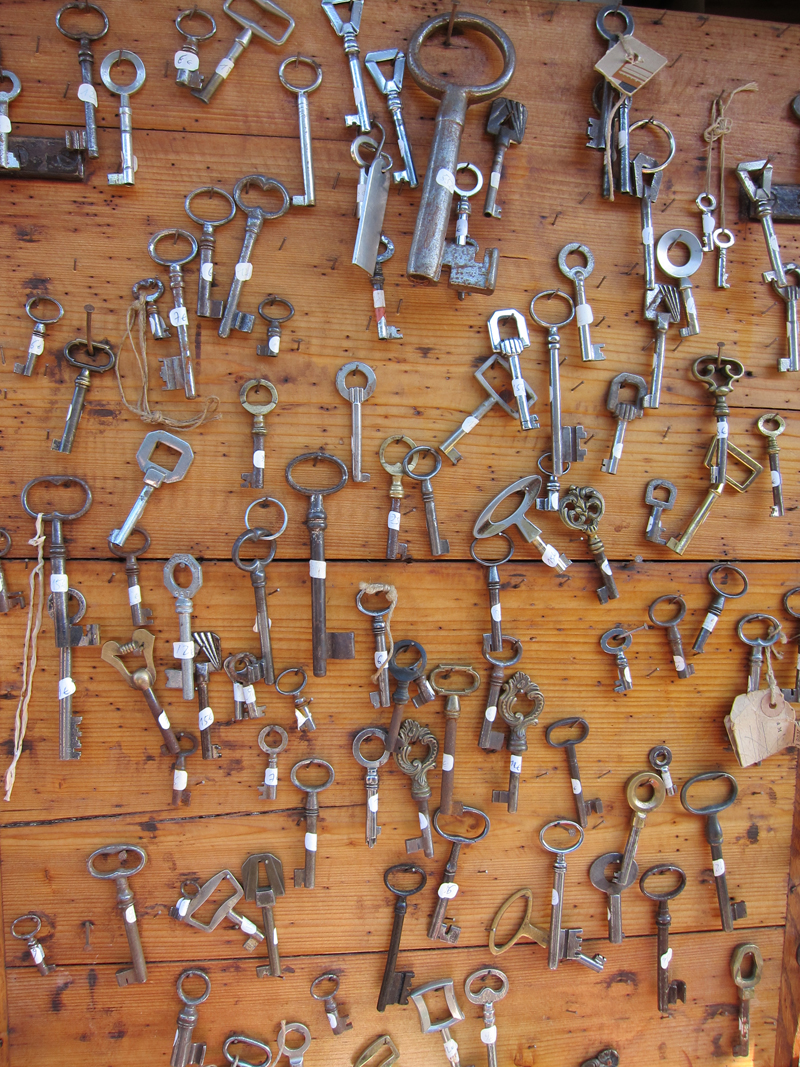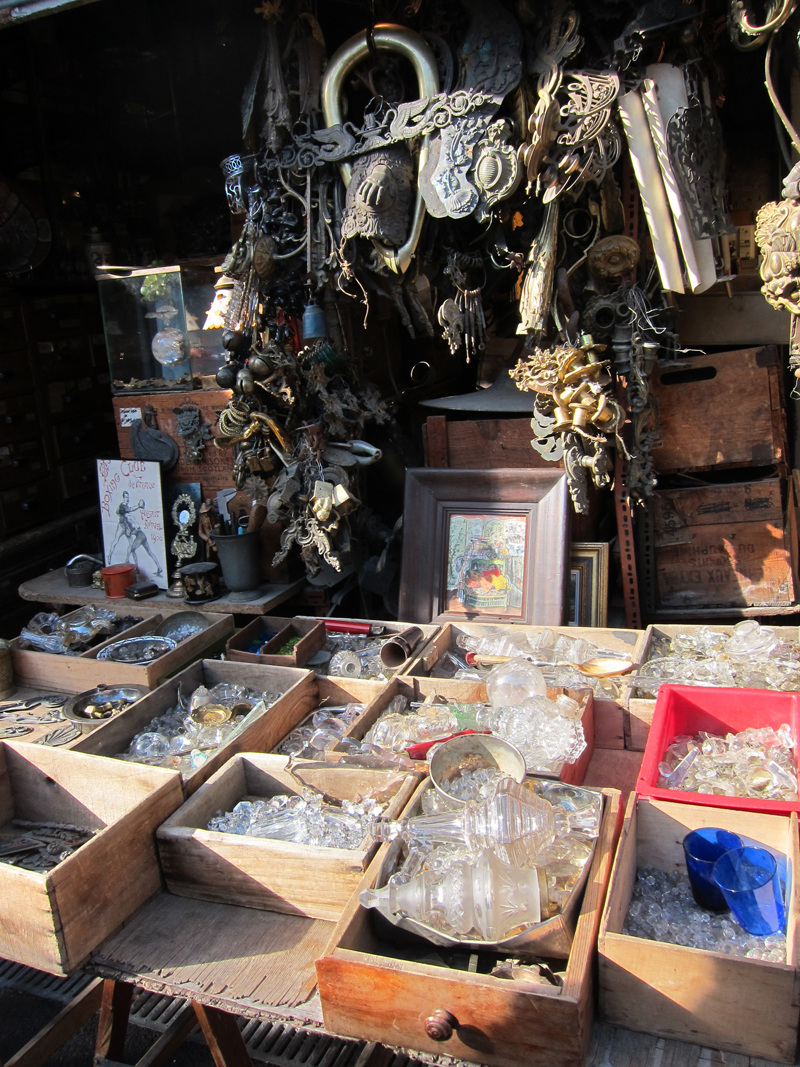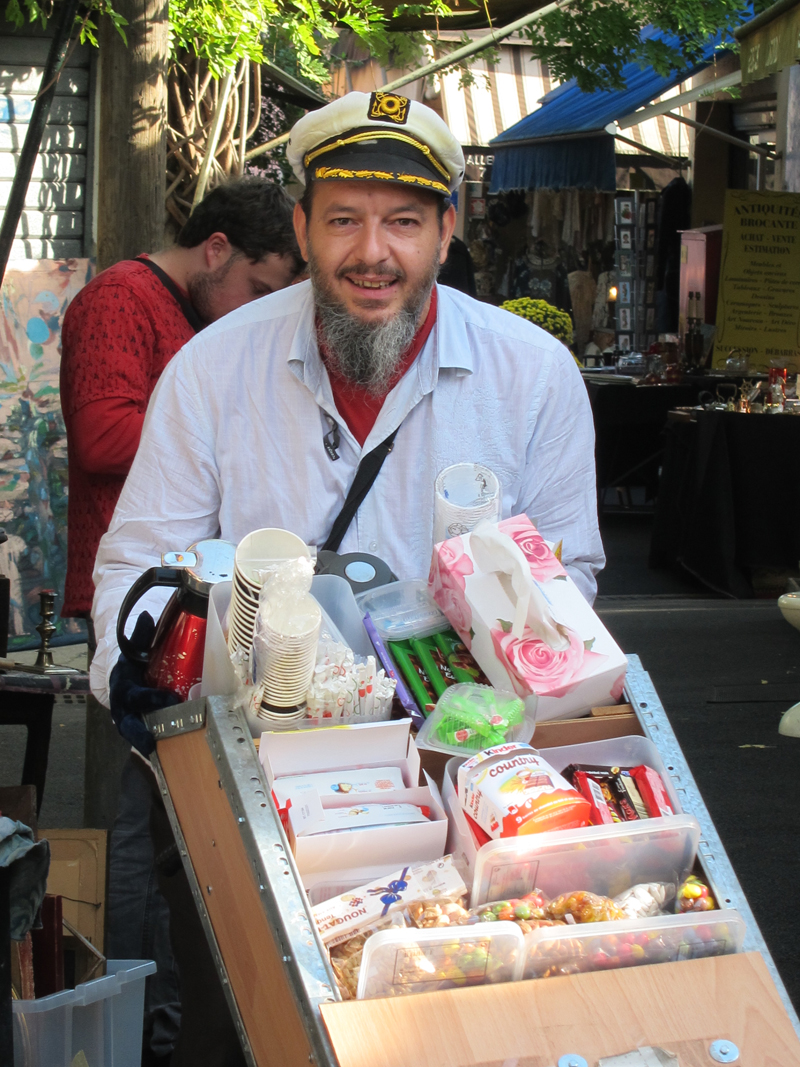 There's even a gentleman that wheels his cart around the market selling snacks and drinks.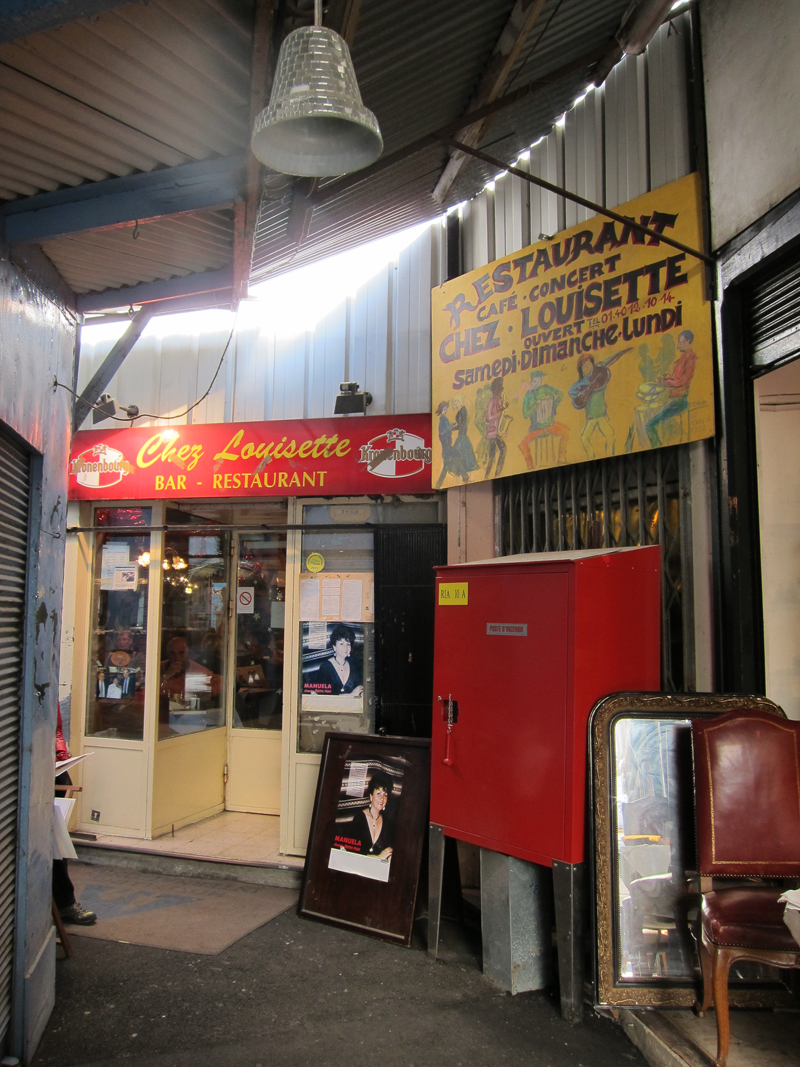 Around one of the side alleys, we heard accordion music and followed it until we reached a dead end and found Chez Louisette. This strange little place has been famous since the 30′s for feeding flea market patrons and entertaining them with a chanteuse. Manuela was singing the day we visited with lots of old Edith Piaf songs which felt like a time warp and we stood for some time enchanted by this little place that seemed to come out of nowhere.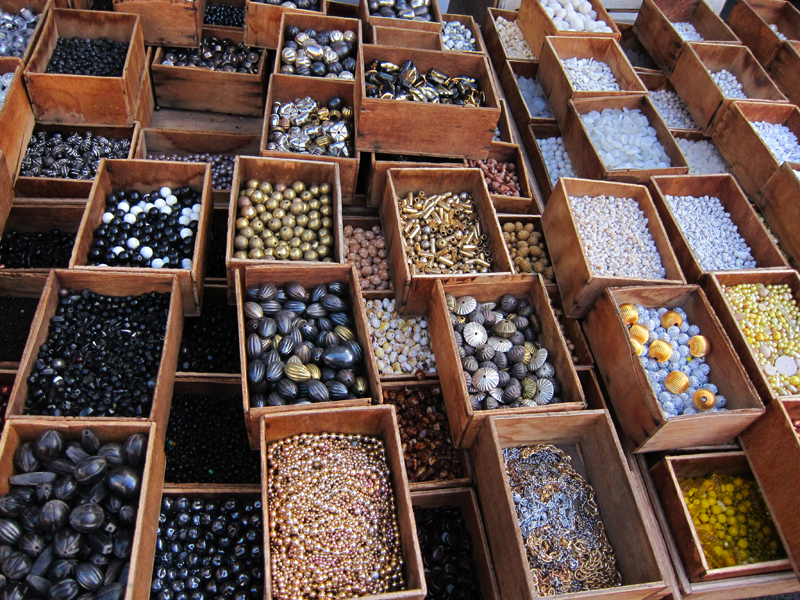 For more details about visiting the Flea Markets around Clignancourt, see this guide. On my next trip, I would love to go back again and check out some of the other markets I didn't have time to see!
……………………………………………………………………………………………………………………………………………………………………………………………………………..