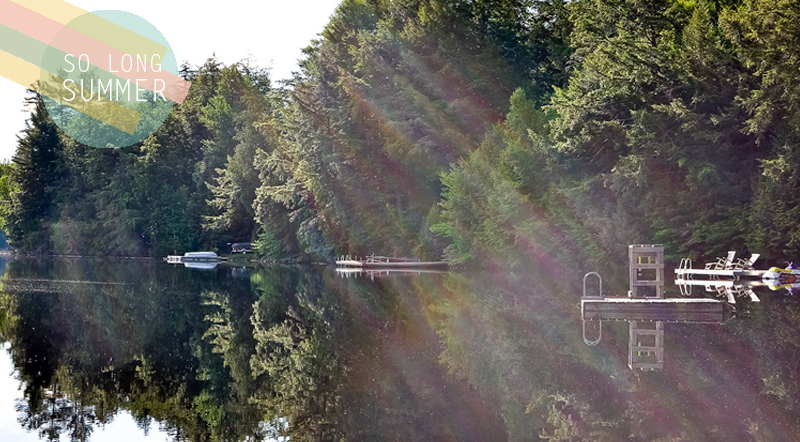 It's always sad to say goodbye to summer, but hey, autumn can be a lovely change of pace with the sunny days and crisp evenings. I especially love the sense of awakening and productivity it brings after a sleepy few months. I'm headed to Florida to spend the long weekend with a dear friend who is expecting her first baby in November. I'm really looking forward to some quality time together before she becomes a busy mom, and we'll be decorating the nursery so it's all set for her daughter's arrival! Hope you enjoy the long weekend and the last bits of summer, xo.
Download So Long Summer >>>>>>> here
1. Far Away | Washed Out
2. That's Us/Wild Combination | Arthur Russell
3. Something Good Can Work | Two Door Cinema Club
4. Hanging Onto Every Heartbeat | Cut Copy
5. Murderous Joy | Carter Tanton
6. The Eagle, or the Serpent | Case Studies
7. 50′s | House of Wolves
8. Two Cardinals | Rewards
9. Your Love (The Outfield cover) | Bon Iver
10. Animal (Mark Ronson remix) | Miike Snow
11. Oh Oh Oh Oh Oh Oh Oh | Say Hi
12. Vagabond | Beirut
13. Moonlight | Sunset
14. Koop Island Blues | Koop
15. Comin' Home Baby | Mel Torme
16. You're Always on my Mind | Sam Cooke
17. Beechwood Park | The Zombies
18. New Theory | Washed Out
…………………………………………………………………………………………………………………………………………………………………………………………………
If you missed Luster's other mixes, check out  July,  May,  March, and February. Gotta give a shout out to my blog pal Casey over at KID Collective who does a Summer Mix series where I grabbed a couple of these tracks. Check them out!
Photo: June Cottage Trip by The Workroom