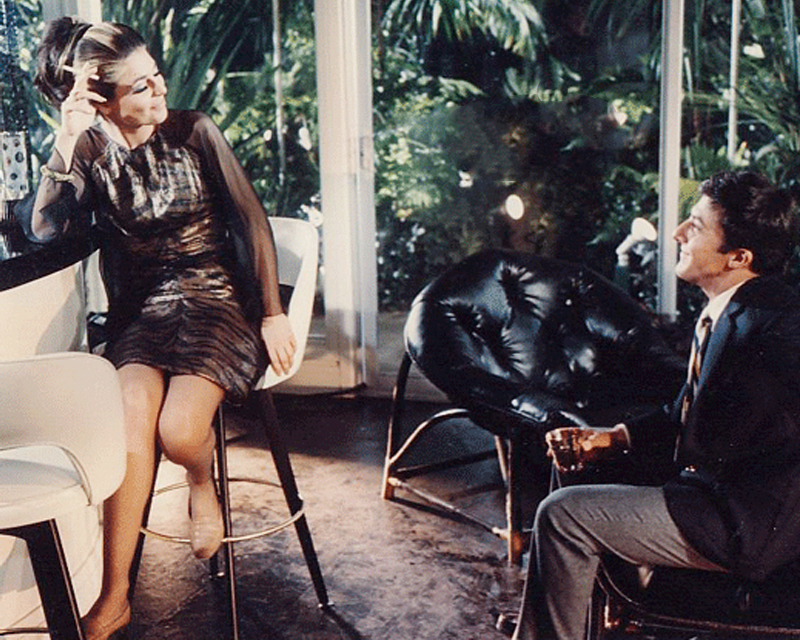 The Graduate has been imitated and written about endlessly since it's debut over forty years ago. Most are captivated by the familiar feelings associated with youth's confusion and rebellion against the establishment. Many also love the character of Mrs. Robinson with her eternal sex appeal, the comedic script, Simon and Garfunkel's haunting soundtrack, and of course the costumes and set decoration.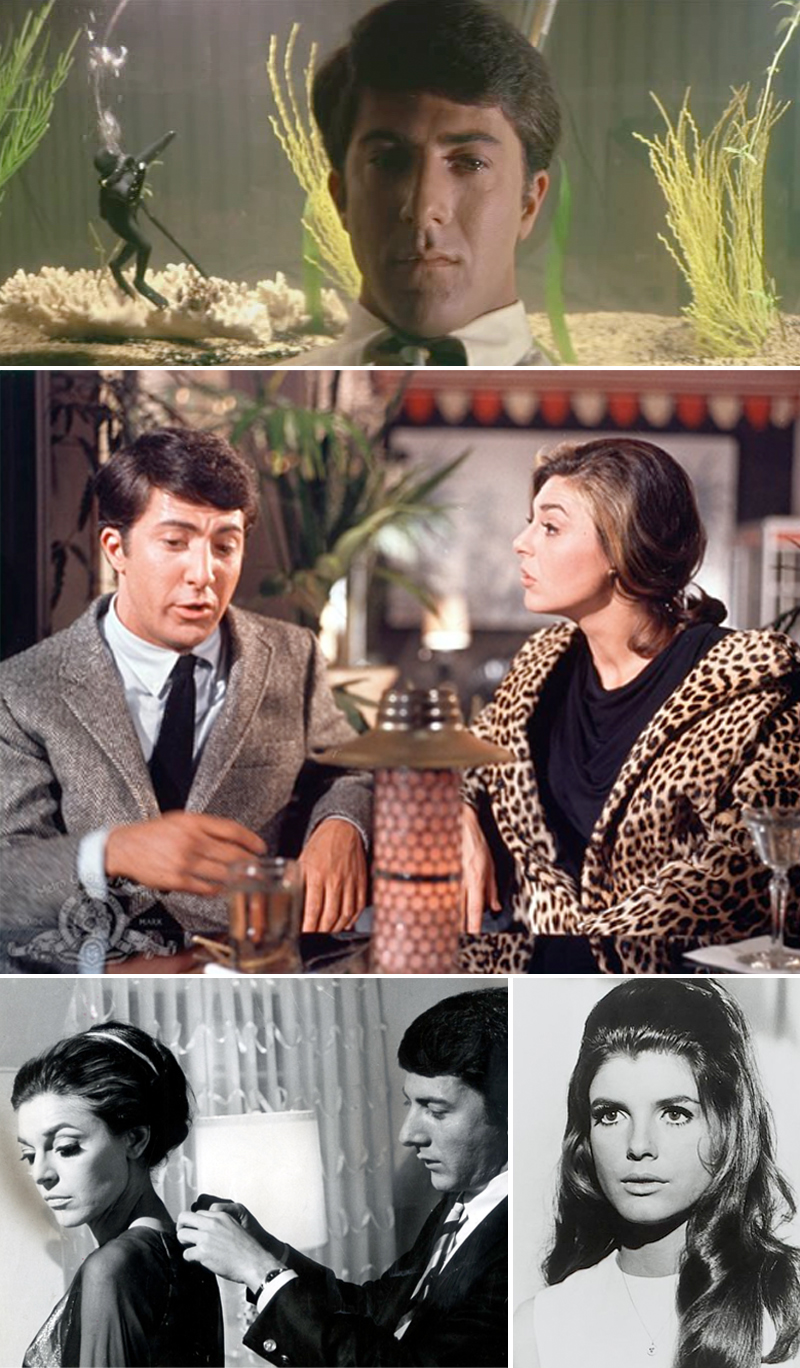 Early in the film we are introduced to Mrs. Robinson's house when Benjamin drives her home, and she orchestrates the famous seduction scene. You cannot help but notice she is dressed in a tiger print dress and luring Benjamin into her bungalow style sun porch that is more like a glamourous jungle cat lair.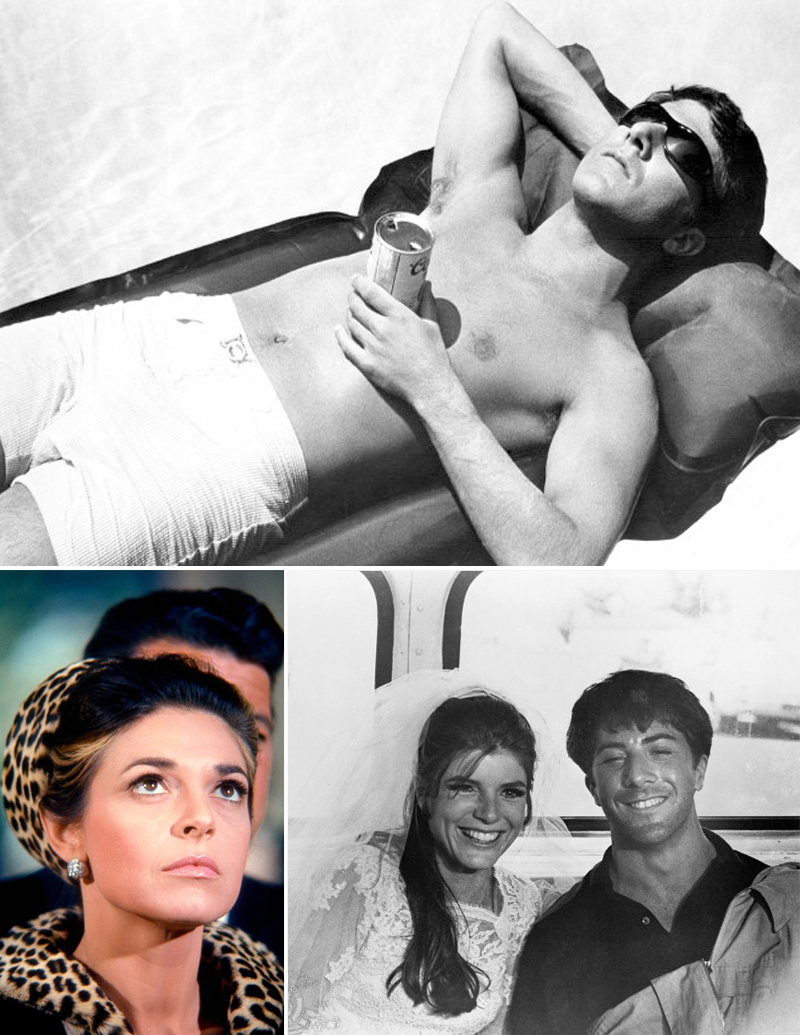 The animal prints she wears throughout the film, and the sun porch decor in particular were inspired by Henry James' novella The Beast in the Jungle. Director Mike Nichols' vision was based on the idea that Dustin Hoffman's character, Benjamin Braddock, was being stalked. Nichols says: "We talked about it being a jungle, and it was a jungle. There were all these plants and the Beverly Hills garden behind the glass that surrounded the sun porch. And we talked about her being the tiger in the jungle and she had a tiger-striped dress on and it was all built to be a trap, a tender trap. We wanted to find a way to express the fact that she was being provocative."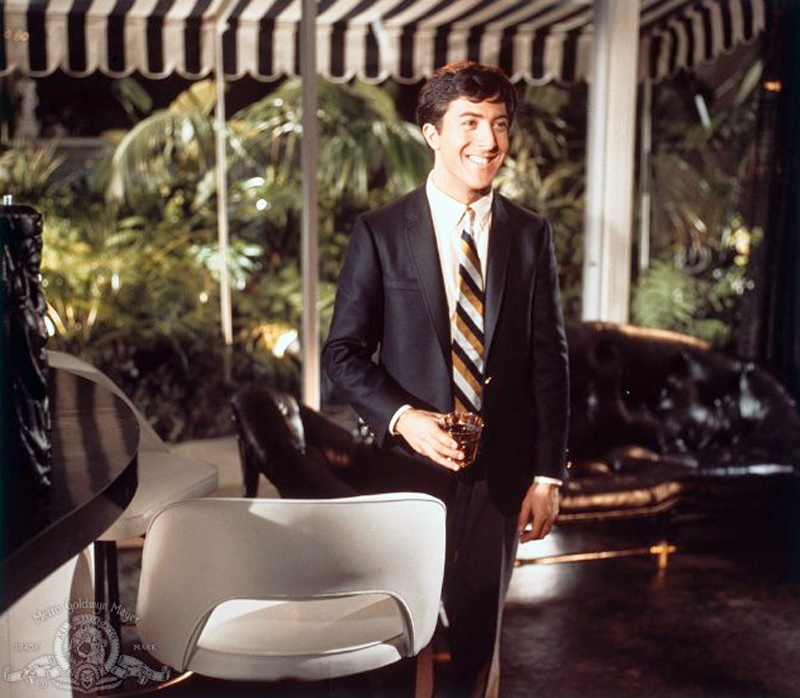 The fact that it's summer has me thinking about drinking cocktails surrounded by palm trees, and if I had a sun porch to decorate, Mrs. Robinson's style would be a good place to start. It's no secret that this well-established look has been inspiring designers since it lit up the big screen, and became the second wave of Hollywood Regency style. I have always loved that crisp black and white striped awning against the black tufted leather, white barstools, the accessories (notice the bar details while watching the clip) and the sleek chrome and gold finishes.
1. Gilded wood screen | 2. Palm Leaves wallpaper | 3. Brass table lamp | 4. Onion table lamp | 5. Vintage Atomic Tom Collins glasses | 6. Cabana bar set | 7. Barcelona couch | 8. Zebra ottoman | 9. Bamboo bar cart | 10. Tufted leather footstool | 11. White leather bar stool | 12. Mercer golden white tray
…………………………………………………………………………………………………………………………………………………………………………………………………
Images: Benjamin in front of fish tank | Benjamin unbuttoning Mrs. Robinson's dress | Katherine Ross | All others via IMDB
Are you following LUSTER on Facebook ♡ Twitter yet?