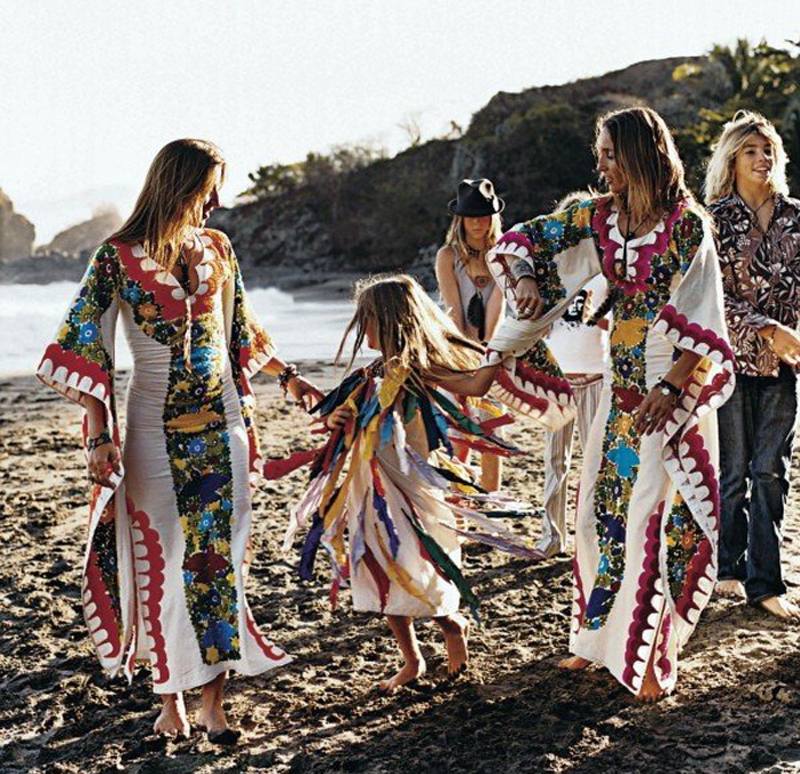 I've always been a self-professed magazine junkie, amassing piles of tear outs over the years that I have since condensed and kept only a stash of my favorites. High on the pile is a spread from Elle back in 2006 about the Mignot sisters who call themselves Les Gazelles and live in Sayulita, Mexico. Their lifestyle is the kind you read about, and then instantly wonder what the heck you're doing and why you haven't figured it out the way they have.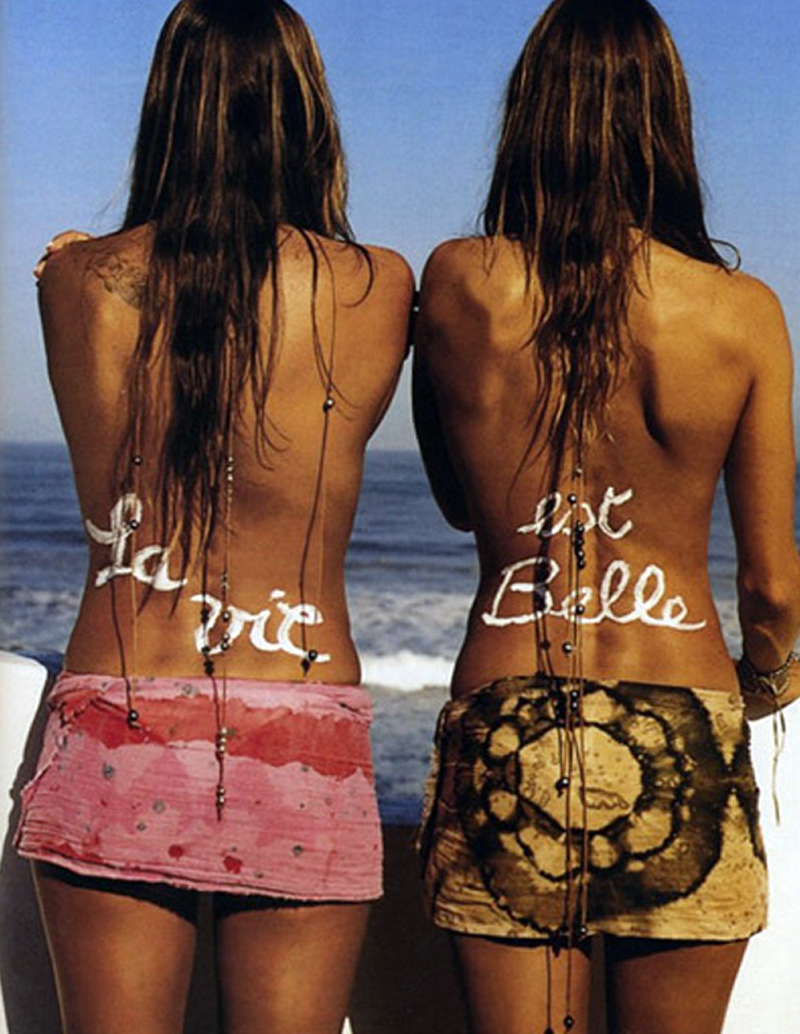 According to Life Content:  "The story about these girls is movie material.  The family consists of nine brothers and sisters, some born in France and others in Africa.  Their parents raised them in various places around the world, including St. Barth's, which is where they got the idea to buy a seventy-five foot wooden boat, which they painted the Rasta colors of red, gold, and green, and then sailed around the world for a decade.  They accumulated friends, lovers, and children along the way, and soon the gypsy family traveled in three boats, seeking out the best surf towns and forgotten beaches around the world.  While the brothers kept sailing, a few of the sisters decided to settle in Sayulita, where they all live together in a building that also houses their boutique, Pacha Mama.  It conveniently overlooks the best surf spot in town."

Their boutique Pacha Mama is filled with clothing and jewelry that cater to this "Gypset" lifestyle, coined by Julia Chaplin after she wrote the Elle article and has since complied a book and clothing line inspired by this way of life.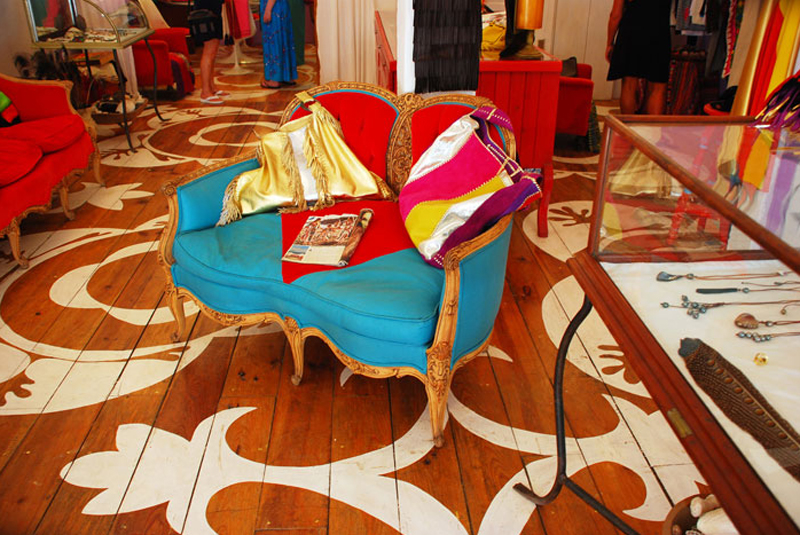 Love the hand painted floor. Makes me wonder if this is where Catherine Weis got her inspiration for her kitchen floor featured on D*S?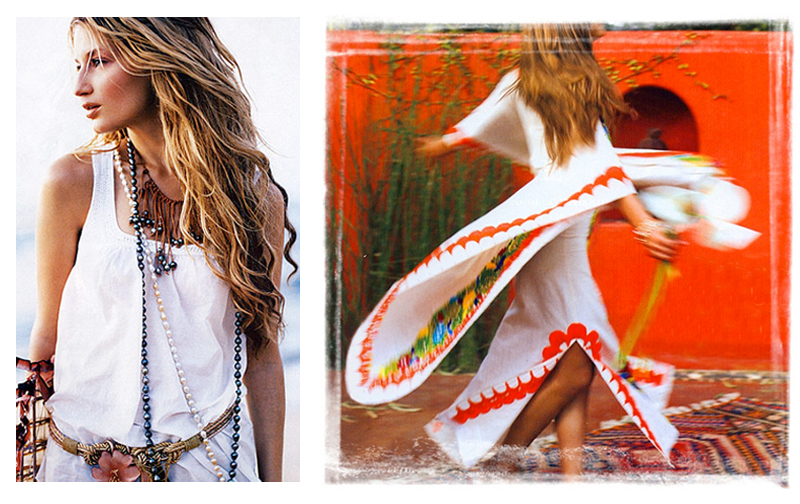 Their namesake pieces are the necklaces with Tahitian black pearls strung on leather cord, and traditional Mexican embroidered dresses re-fashioned to look more like caftans.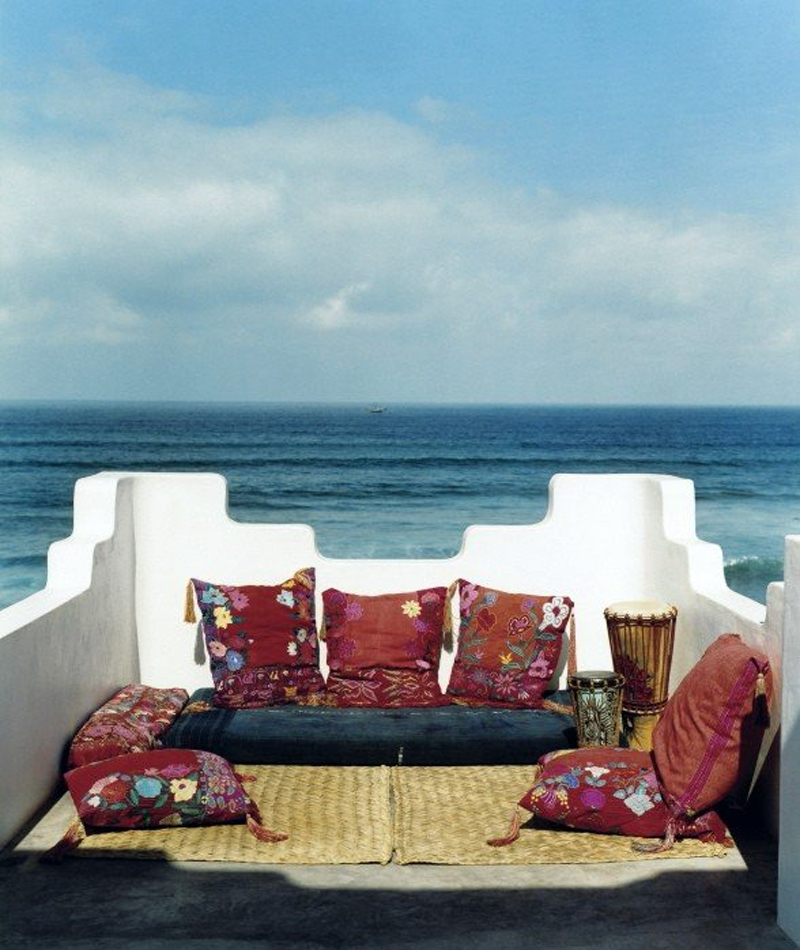 As if these sisters don't have enough tastemaking between them, their brother opened Petit Hotel Hafa in Sayulita, a small boutique hotel that mixes Moroccan and Mexican decor.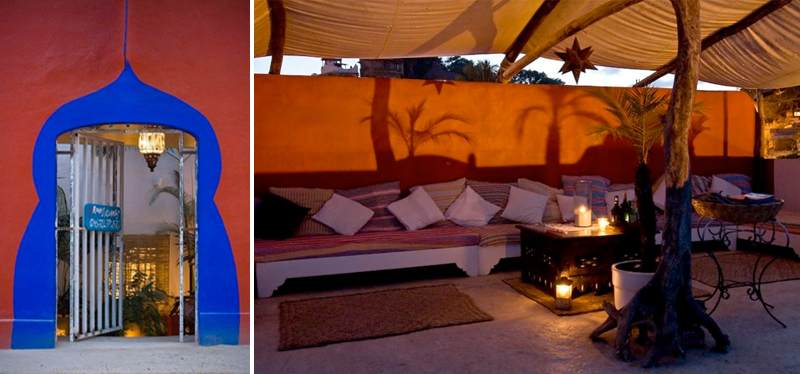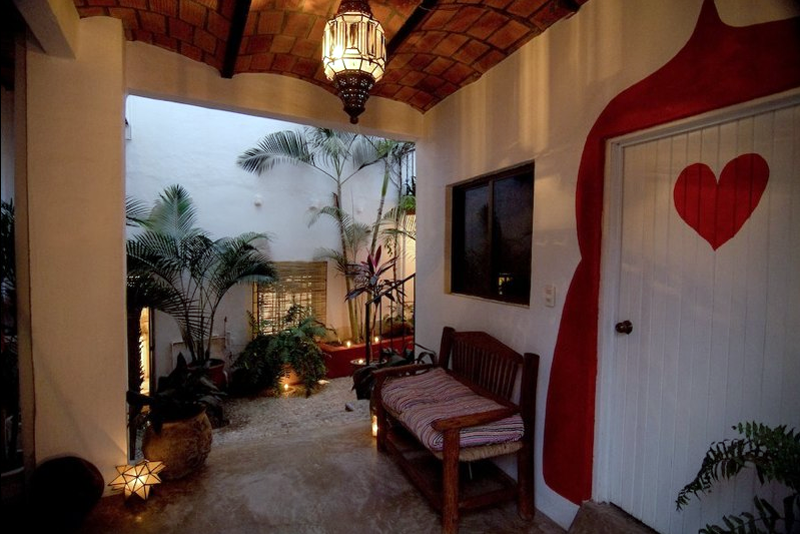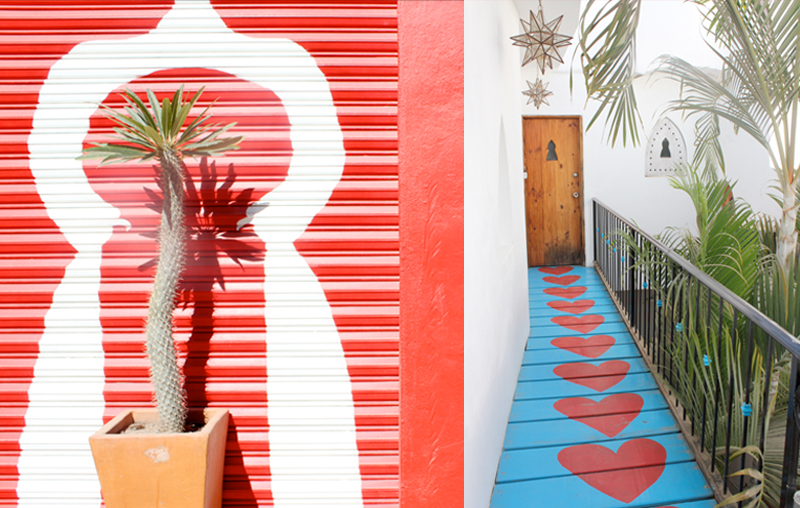 I would love to stay in a hotel that has hearts on the doors and walkways.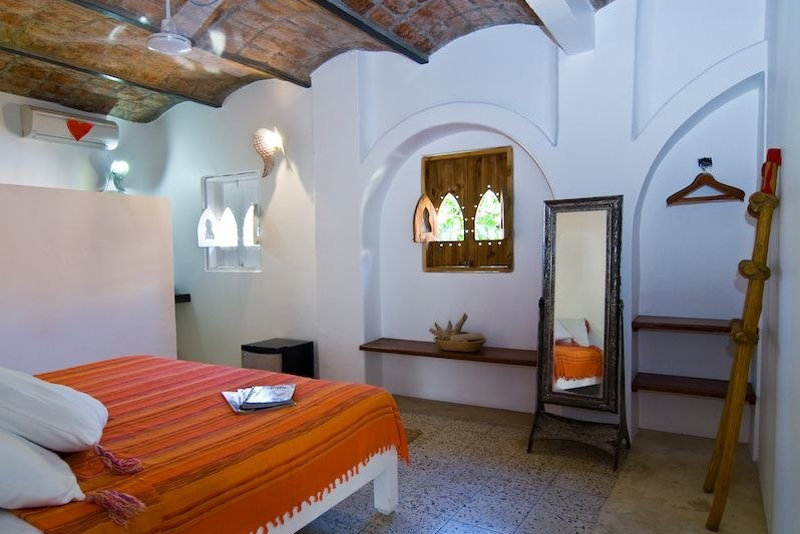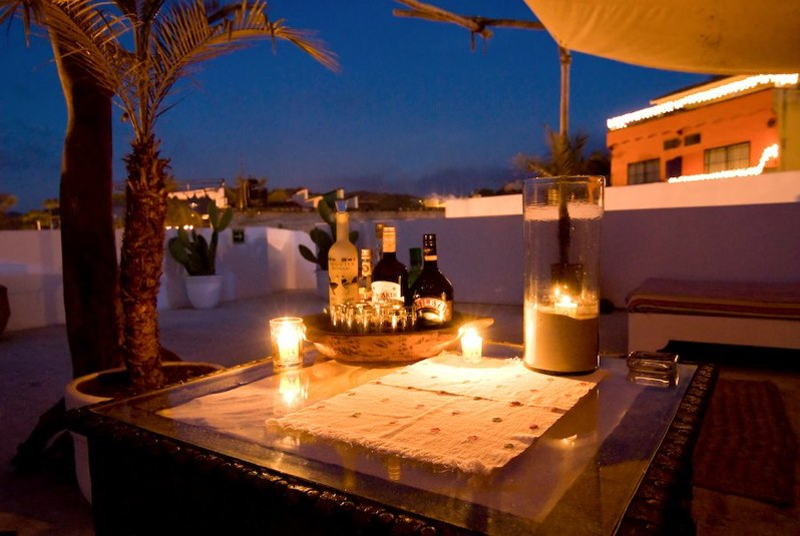 …………………………………………………………………………………………………………………………………………………………………………………………………
Images via: Elle Magazine 2006 "Bohemian Rapsody",  Les Gazelles, painted floor Desire to Inspire, rooftop Luxist, hotel photos: Petit Hotel Hafa and Designtripper
♡ Are you following LUSTER on Facebook & Twitter yet? ♡