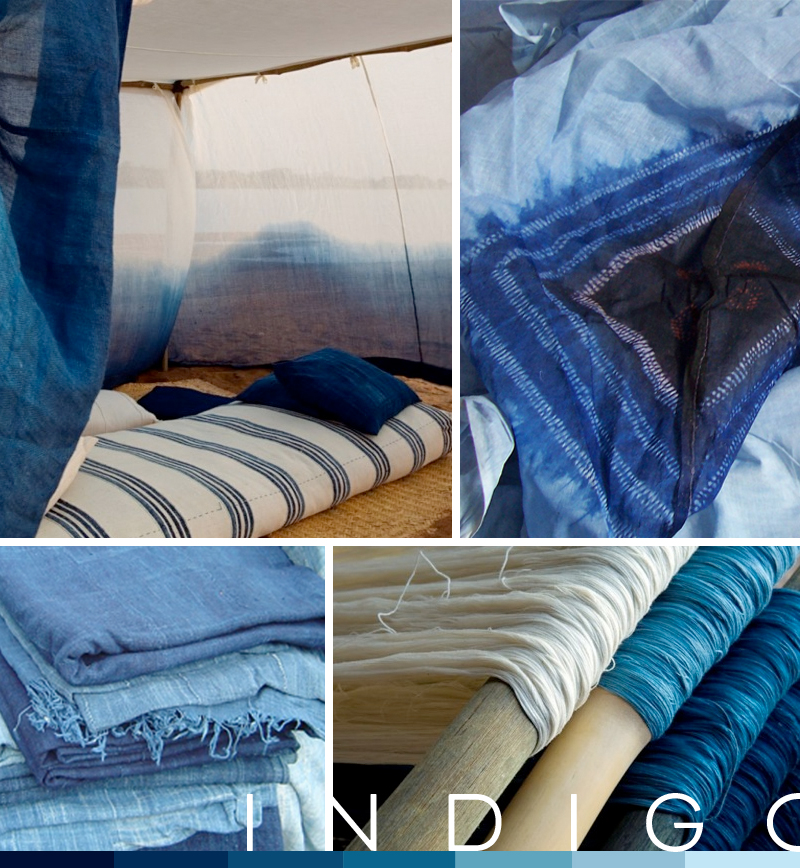 Aboubakar Fofana's Indigo ombre fabric tent made a big splash at ICFF in 2009, and then shortly after, he debuted a collection that was created for ABC Carpet & Home. All I could think about was how badly I wanted that tent, or even some of that fabric to make curtains.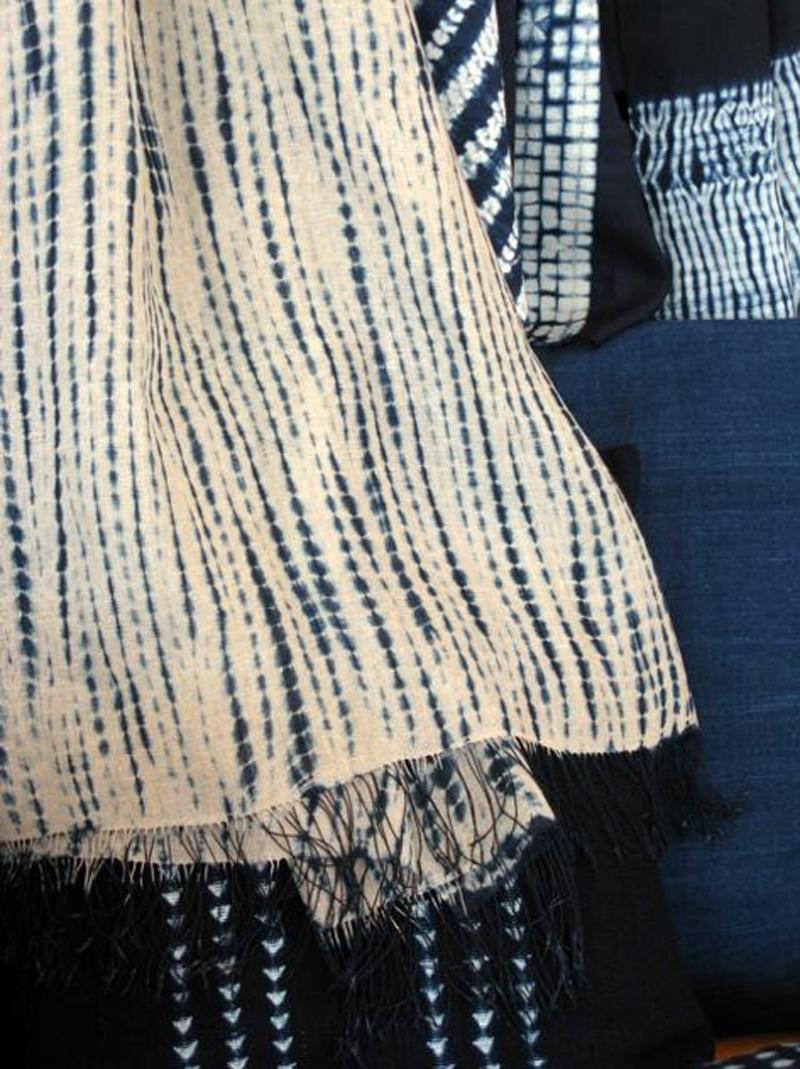 I was reminded how much I loved it all over again when I saw Martyn Lawrence Bullard on Million Dollar Decorators shopping in London…

for these vintage Indigo textiles from West Africa to add to his Tastemaker sale at One King's Lane. These are circa 1930 Mossi textiles from Burkina Faso. (The entire sale was sold out within 3 hours.)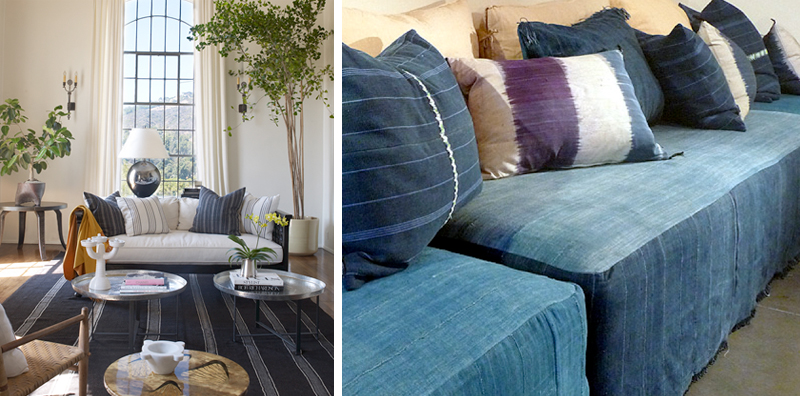 Indigo dyeing is a centuries old craft, originally thought to have begun in India, and spread throughout Asia and Africa. Using ancient African weaving and dyeing techniques, Aboubakar Fofana has revived Mali's nearly lost tradition with his collection that mixes old and new styles. I can never get enough of this color!
…………………………………………………………………………………………………………………………………………………………………………………………………
Images: Section 1: top left, Remodelista, top right, Ranipink, bottom left, Adire, bottom right, Remodelista | Section 2: Aboubakar fabric | Section 3: left, Ellen Pompeo's house designed by Martyn Lawrence Bullard, Pillows and slipcovers by Caravane, France
♡ Are you following LUSTER on Facebook & Twitter yet? ♡