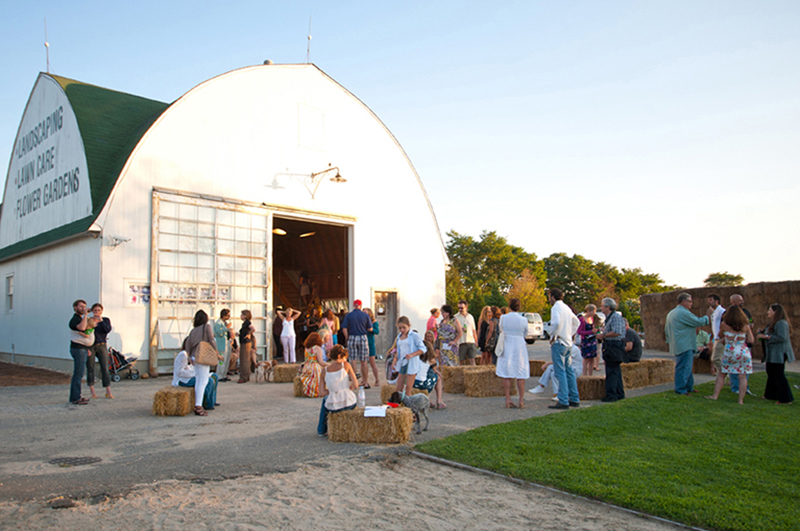 Our first night out in the Hamptons, we met up with our friend Casey at Silas Marder Gallery for the opening of The History of What.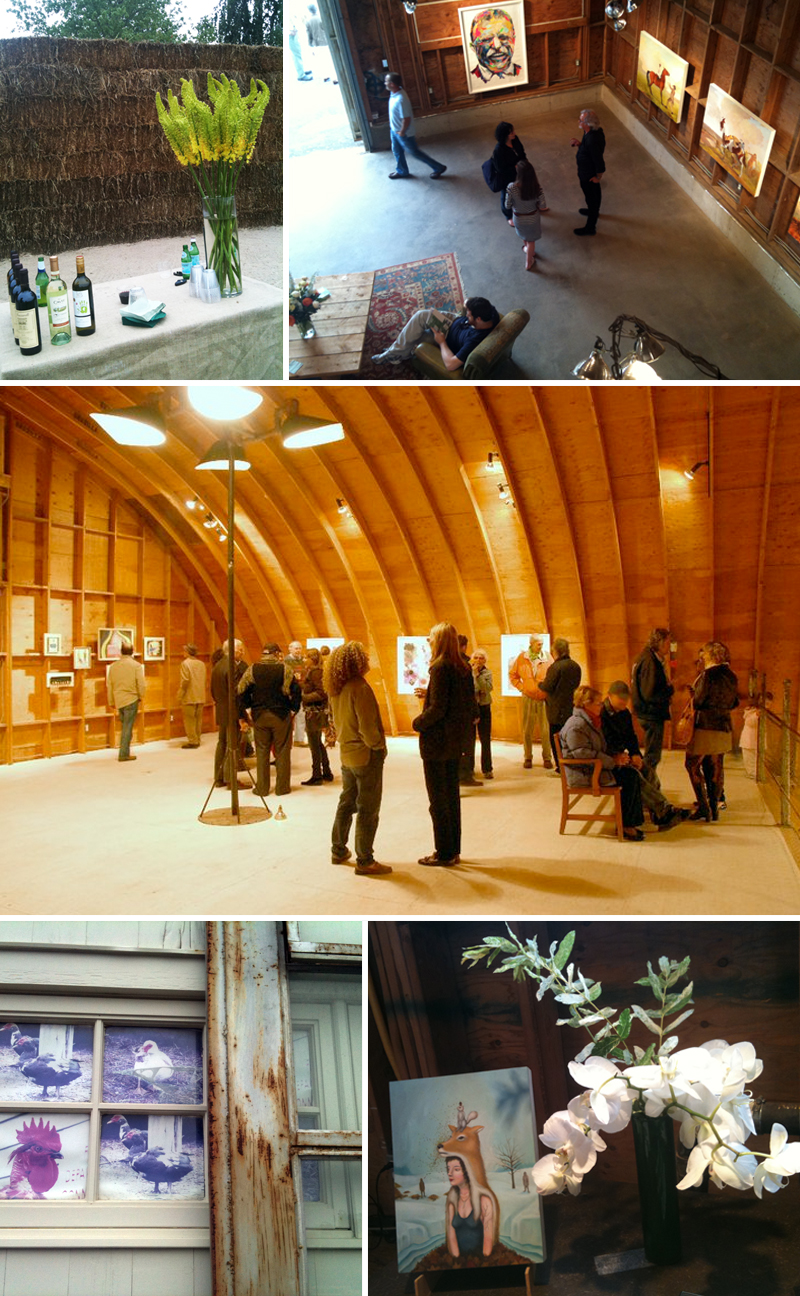 The gallery is located in Bridgehampton on the grounds of a beautiful 18 acre family-owned landscaping and garden business called Marder's. One of the Marder's sons Silas, opened his eponymous gallery in 2006 after claiming a former equipment storage barn on the property and converting it into a gallery. I love the way he kept the original barn details, and added interesting fixtures like the overhead lights that he grabbed years ago from a farm in Wisconsin.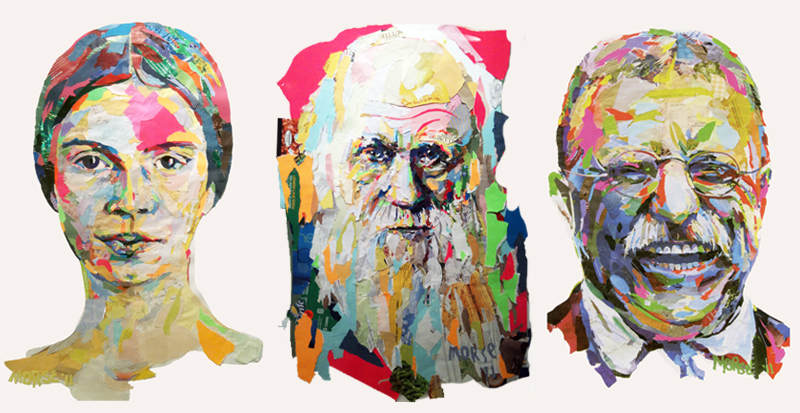 The show was eclectic and showed several artists, my favorite being these large scale colorful "found paper" collages by artist John Morse depicting Emily Dickinson, Charles Darwin, and Theodore Roosevelt.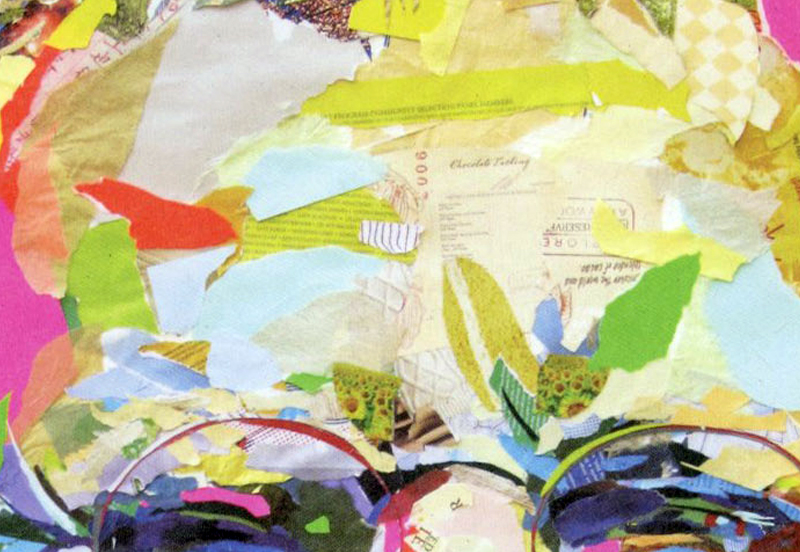 If you get up close you can see hundreds of pieces of multi-colored torn paper built to render the famous face. It made me want to create my own version.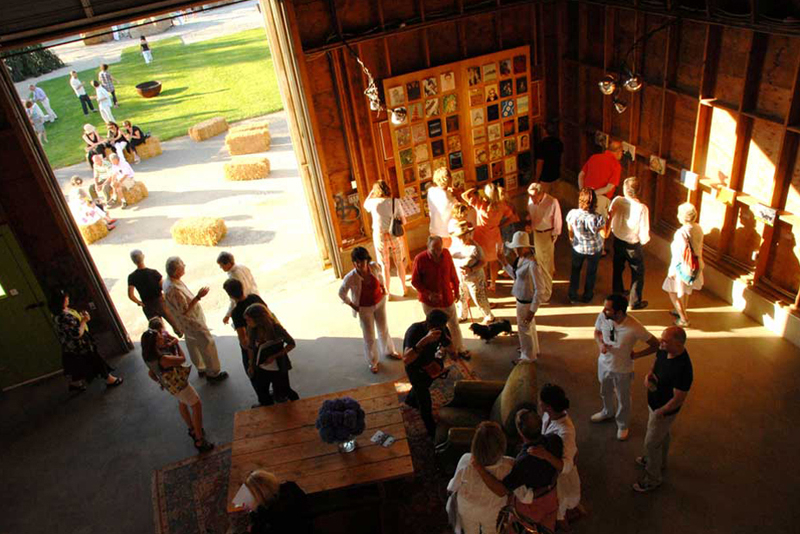 The upstairs loft of the barn is particularly interesting with its original bare wood beams and view out over the first floor and grounds.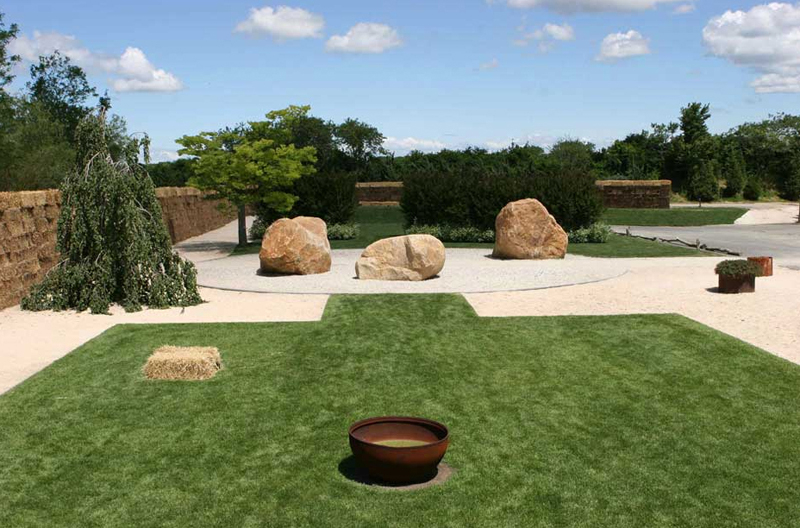 The scultured lawn in front of the gallery is where everyone tends to gather during an opening and is now decorated with furniture designed by Silas.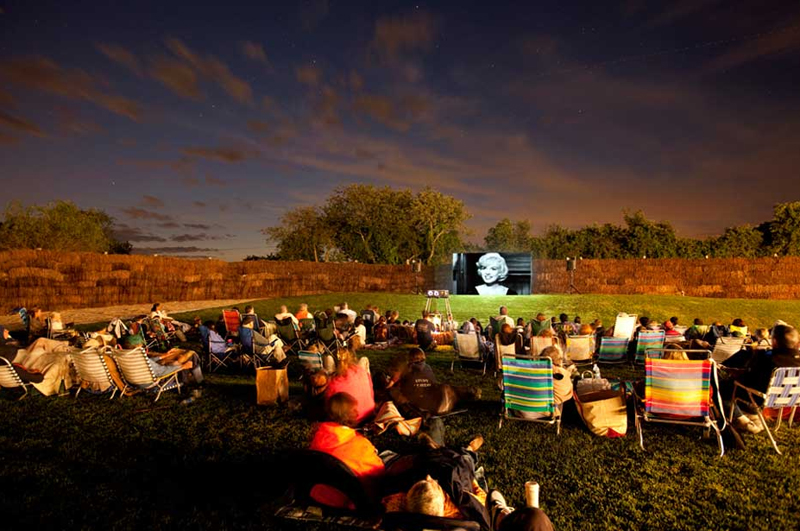 Throughout the summer, the gallery has an outdoor film series, Films on the Haywall, screening cinema classics. For the schedule, click here. If you're out in the East end, be sure to check it out the gallery – it's a must see.
…………………………………………………………………………………………………………………………………………………………………………………………………
Images via Silas Marder gallery and Luster
♡ Are you following LUSTER on Facebook & Twitter yet? ♡