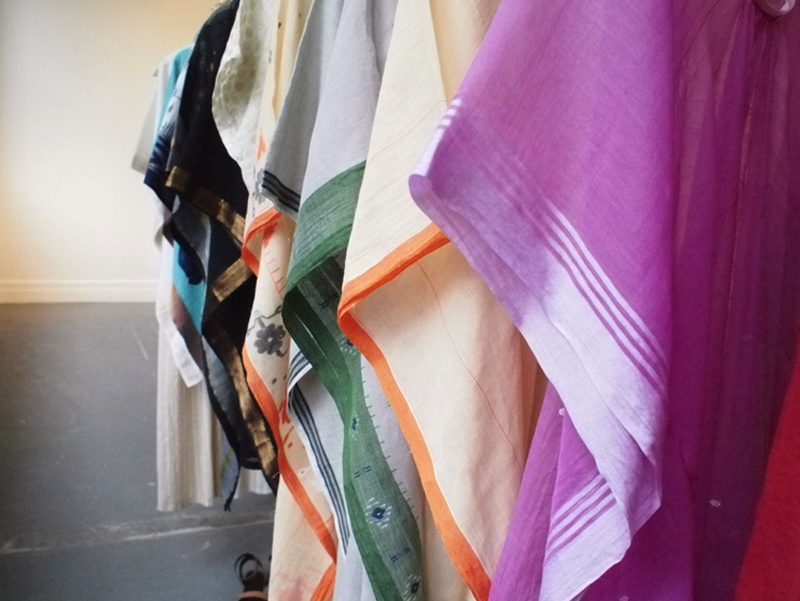 Share With is one of my favorite shops to stop into when I am in Montauk. It's a beautifully curated shop owned by former Calypso designer Joelle Klein, with carefully selected clothing, jewelry, artwork, sandals, and skin care that is beachy, eco minded, and always reminds me of the Brittany coast with their collection of Le Minor sailor tees.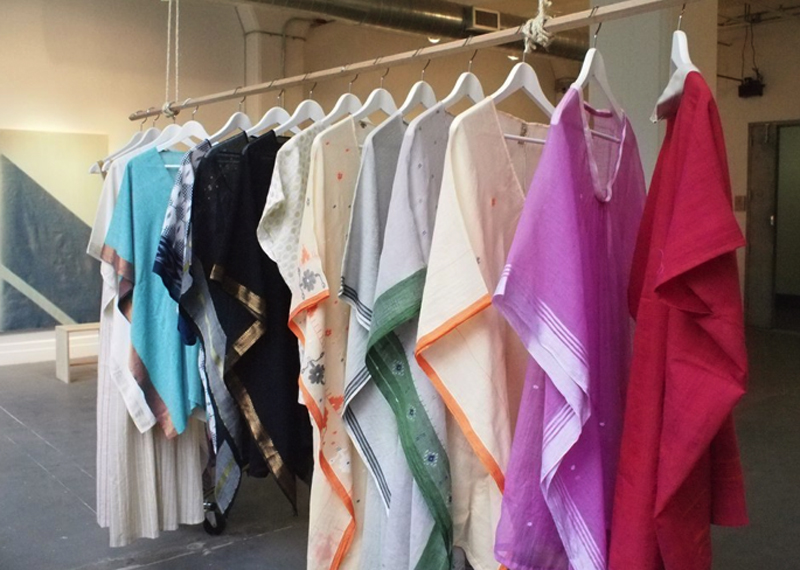 Lucky for me there was a trunk show happening on the day I walked in featuring two great companies: Two NY and Tata Harper.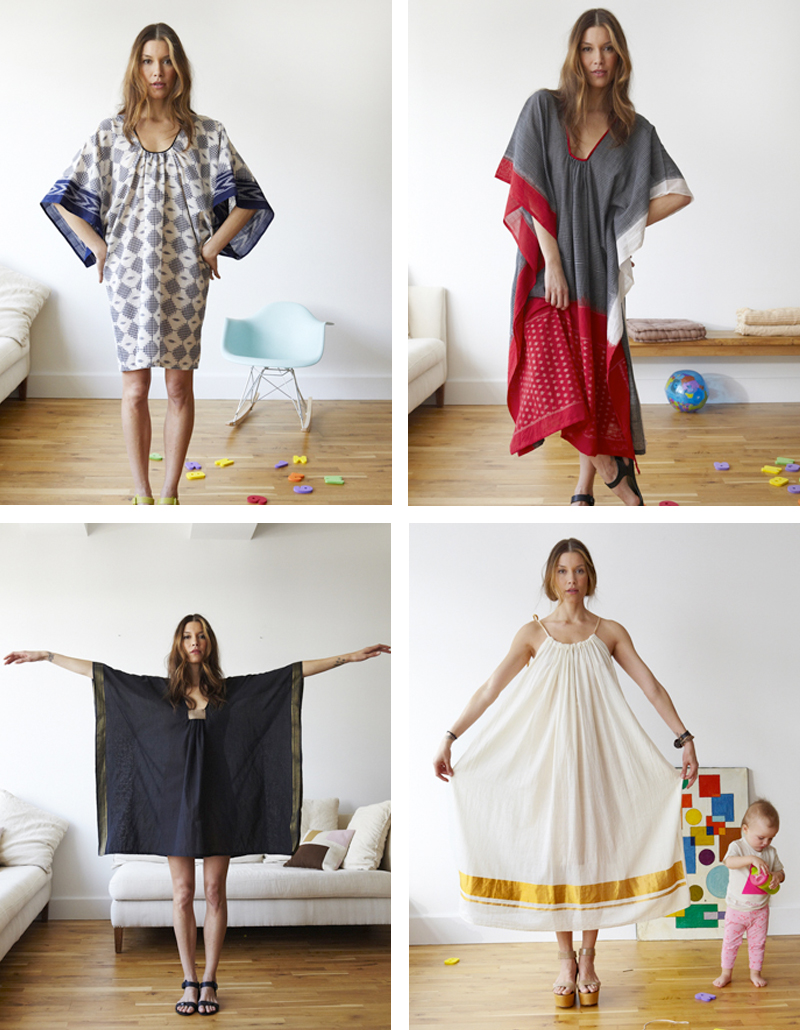 I always love a good caftan, so it was fun to discover Two NY founded by friends Monica & Piola who wanted to combine their talents to create a line of beautiful and functional clothing for mother & child. Using colorful cotton saree fabrics sourced from India and hand made in Brooklyn, their gorgeous line of caftans, tunics, dresses for women is the perfect frock to quickly throw on as a busy mom who still wants to look chic. The color combinations and details in the fabric were dazzling, and I could see how it would be easy to get used to this no-fuss way of dressing for mothers and non-mothers alike.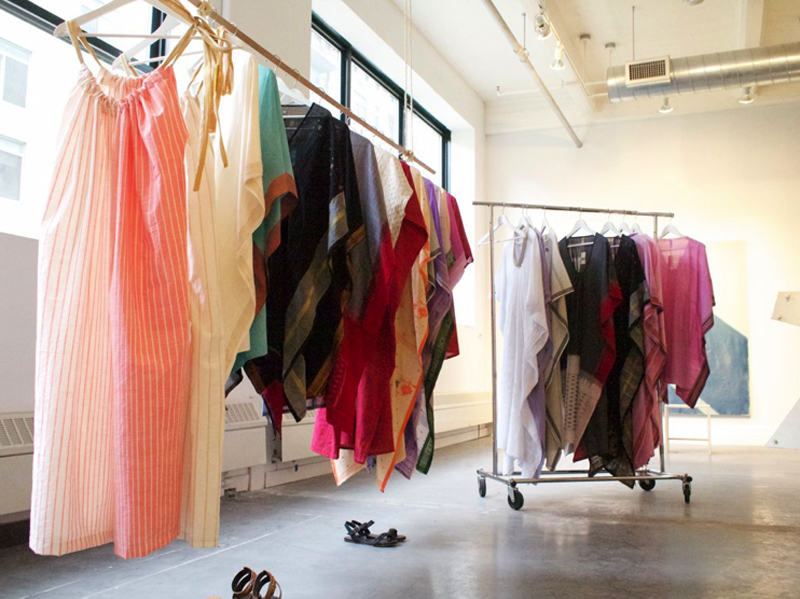 I am always on the lookout for the latest in natural and non-toxic products, especially when it comes to beauty and skin care. Tata Harper's all natural skin care line has been on my radar since last fall, and have been wanting to try it, but have been holding back after having a bad experience with one particular natural skin care lines that created breakouts. Tata's line took 5 years to develop and is made on her farm in Vermont.

Keri from Tata Harper was offering facials during the trunk show, so I jumped at the chance to finally try the line. Well, all I can say is that it blew me away, and I finally got what the hype is all about. Throughout the 8 step process, my skin felt so clean, hydrated, and nourished. Your skin just soaks in the product, and is left dewy and glowing, and you don't need to apply a lot to see the difference. It's really impressive that she also manages to keep her all-star anti-aging product, the Rejuvenating Serum, completely natural. I bought the deluxe beauty set to continue trying it before committing to any of the full size bottles, but I have a feeling I am going to want to invest in them permanently! Fig+Sage did a good interview with Tata and reviewed each product in the line if you want to read more here.
…………………………………………………………………………………………………………………………………………………………………………………………………
Images via Two NY and Beauty Blogging Junkie