This exhibition has since ended, but I thought I would share these lovely and unusual photographs of Elizabeth Taylor that were recently hanging at LACMA.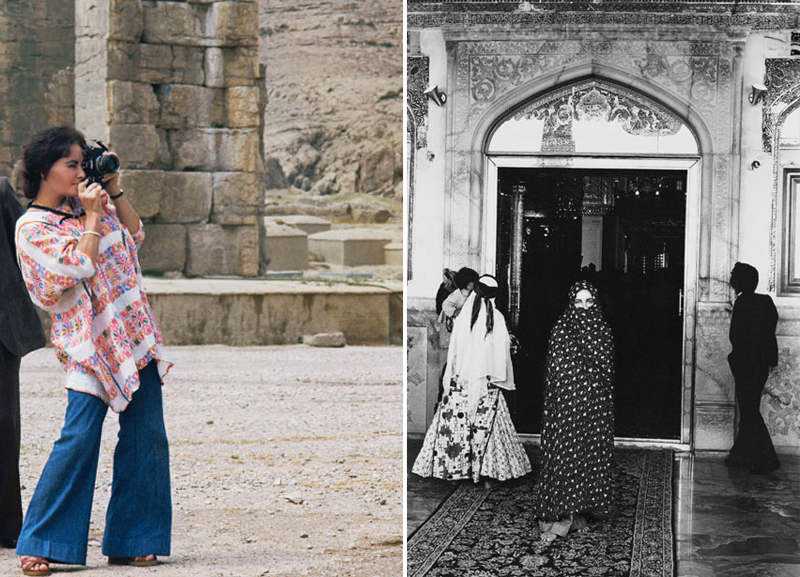 In 1976, Elizabeth Taylor and a recent art school graduate named Firooz Zahedi traveled to Iran together. At the age of 9, Zahedi left his native Iran for London, and was returning for the first time with Taylor. They visited many of the famed tourist sites such as ancient Persepolis, Shiraz, and Isfahan, and Zahedi was re-introduced to his country. After buying harlequin fabrics and a tribal outfit at a bazaar, Elizabeth emerged from her hotel dressing room and the first impromptu photo session began.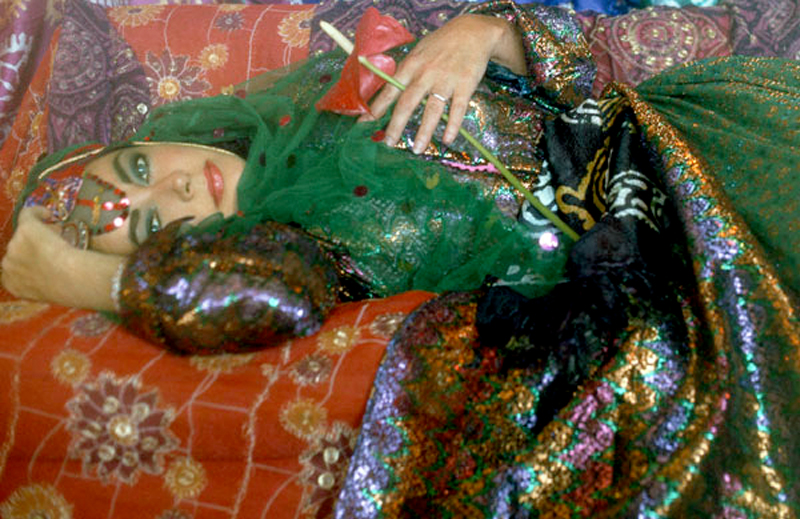 Zahedi would go on to photograph Taylor many other times in her life during his career as a celebrity photographer, but as he says "…none are as personal, candid, or creative as these unique images." Firooz Zahedi speaks about their trip in LACMA's video interview here.
…………………………………………………………………………………………………………………………………………………………………………………………………
Photos by Firooz Zahedi © 1976 via VFDaily.com