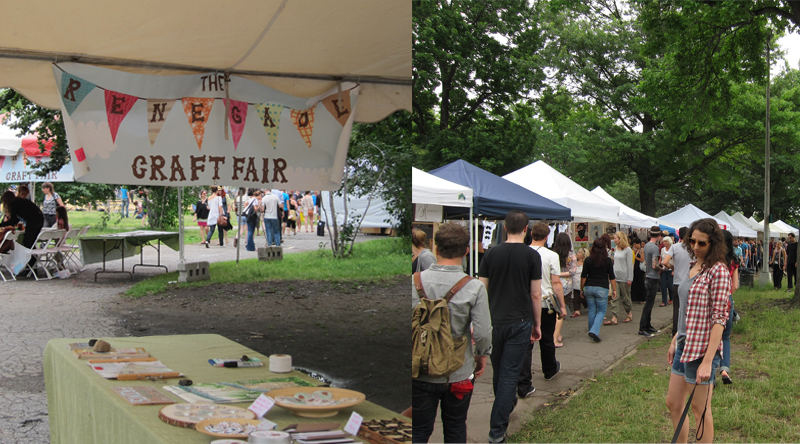 Despite coming down with a virus that knocked me out all day on Saturday, I managed to check out this year's Renegade Craft fair in McCarren park on Sunday afternoon. I always admire the hardworking crafters/artisans that come from all over the U.S. to display their goods. Here are some of my favorites from the show: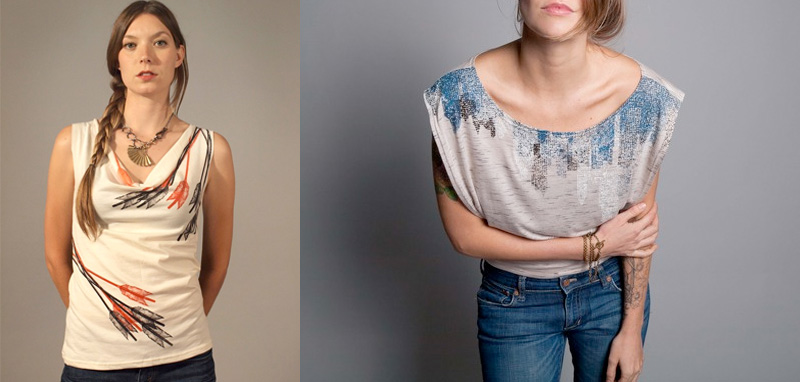 Sustainable, hand made clothing with screen printed designs from Make It Good based in Portland, Oregon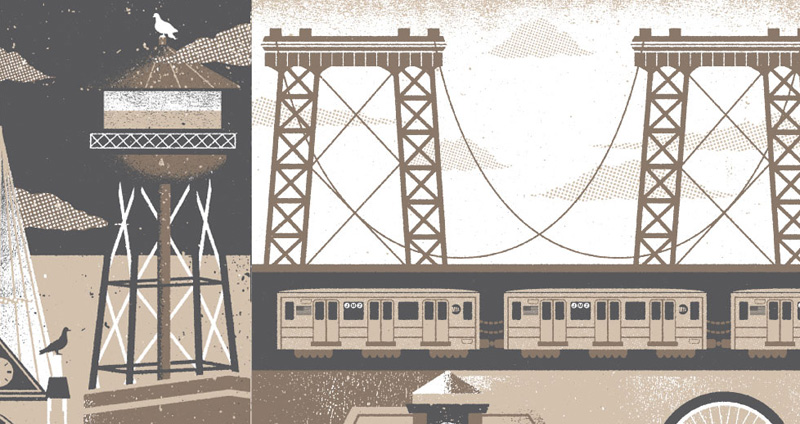 Brooklyn neighborhood series: Williamsburg and Greenpoint by Two Arms Inc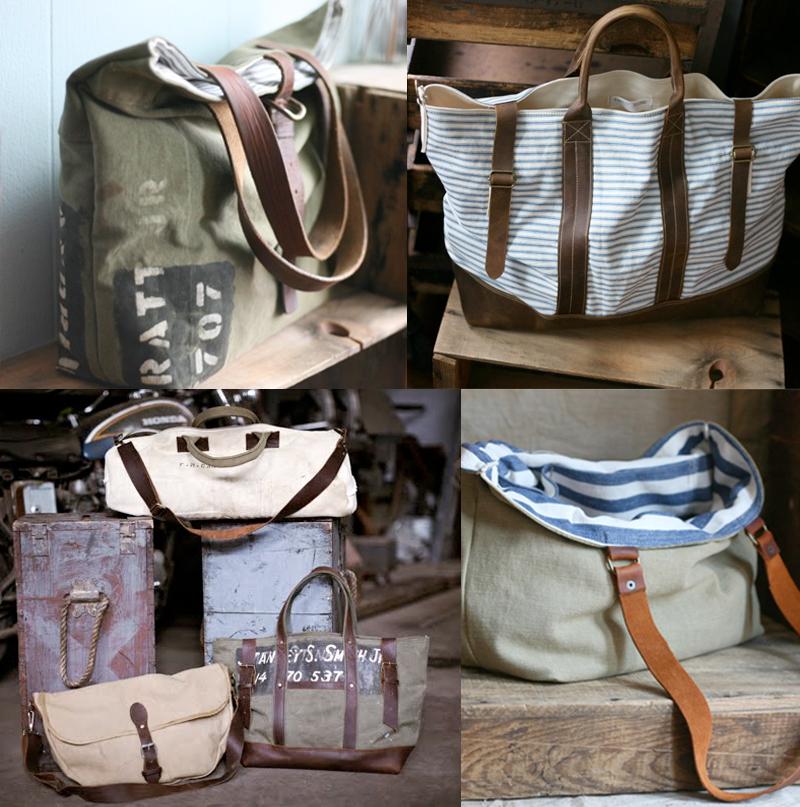 The always amazing bags from Forestbound.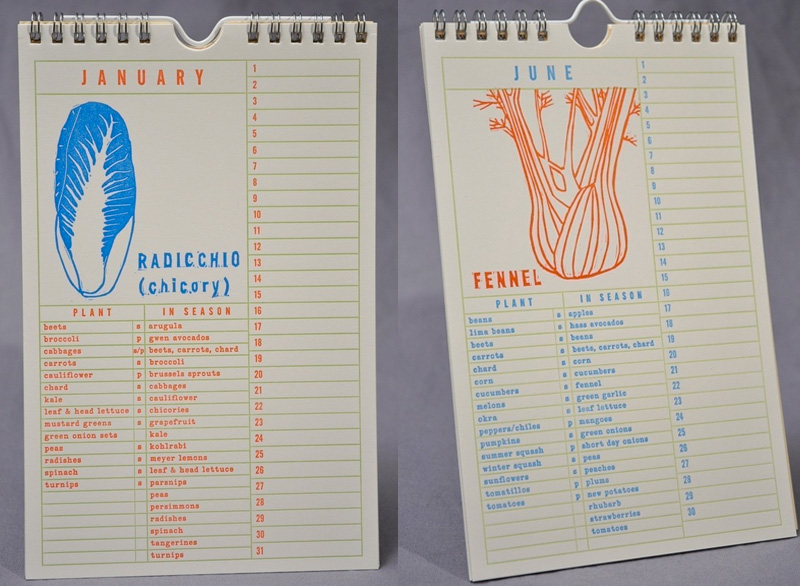 Perpetual Gardening Calendars from Krank Press. There are a few versions available for various regions throughout the U.S.  For each month there are two lists: planting recommendations and my favorite part: what is in season at the market. I picked up the New York edition.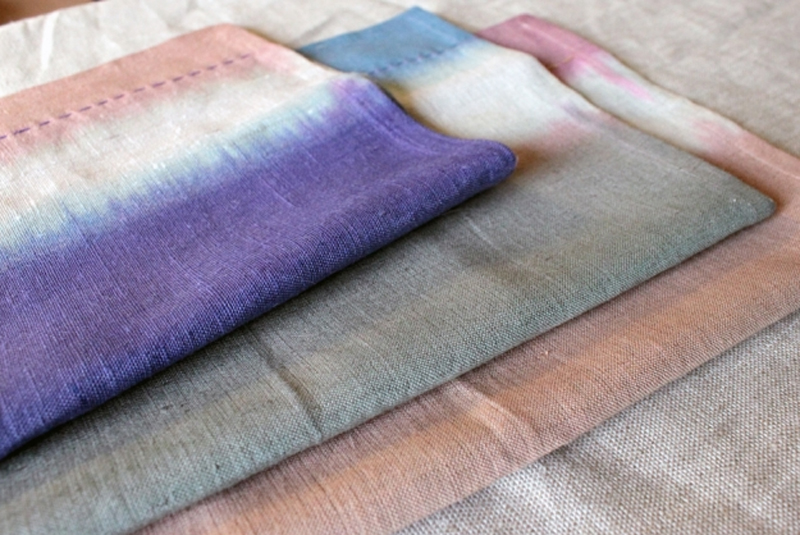 Hand-dyed and hand-embroidered linens from Love, Daniella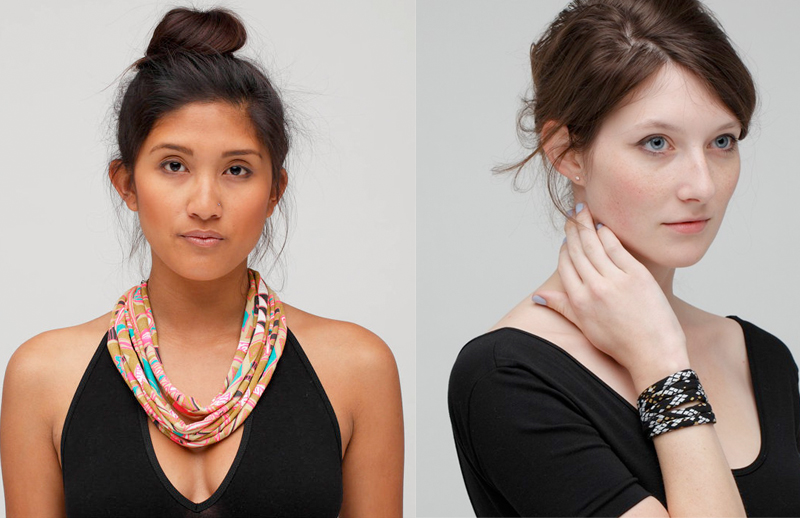 Fabric jewelry made from hand-printed fabrics by Amie Cunningham of Thief & Bandit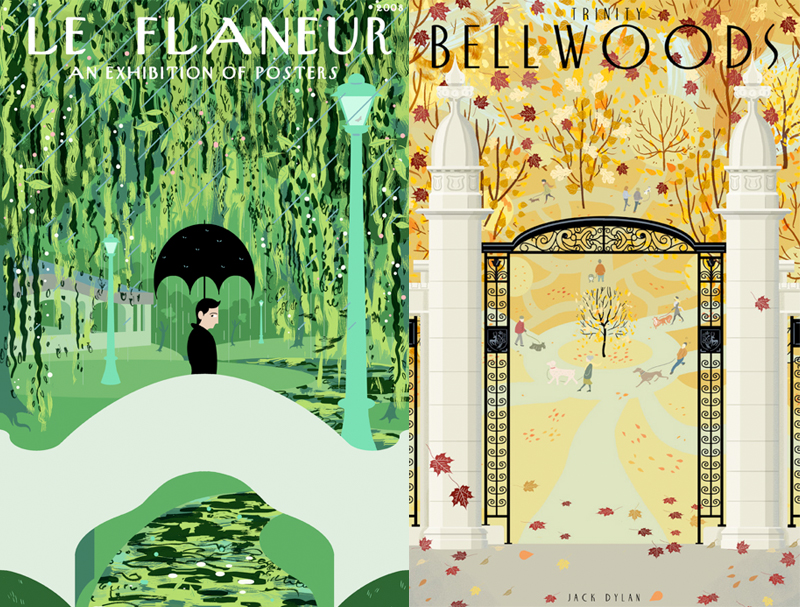 Posters illustrated by Jack Dylan of Toronto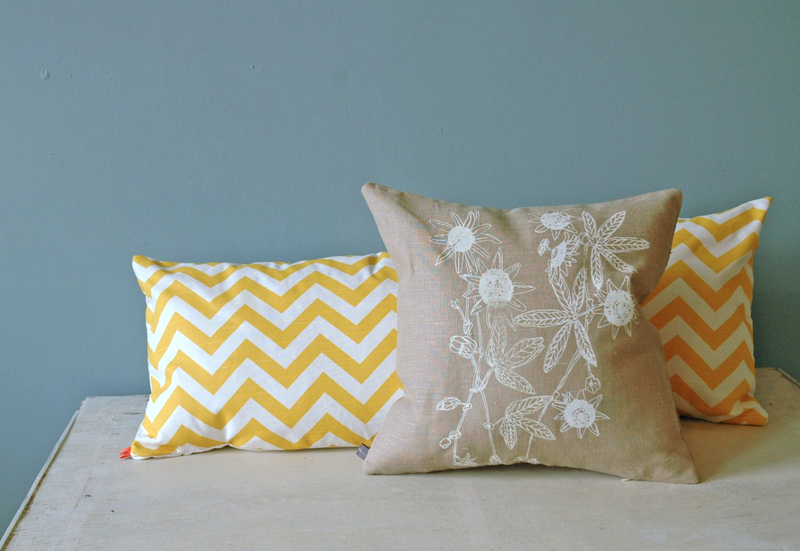 Hand printed & hand crafted homewares, accessories & bags by Appetite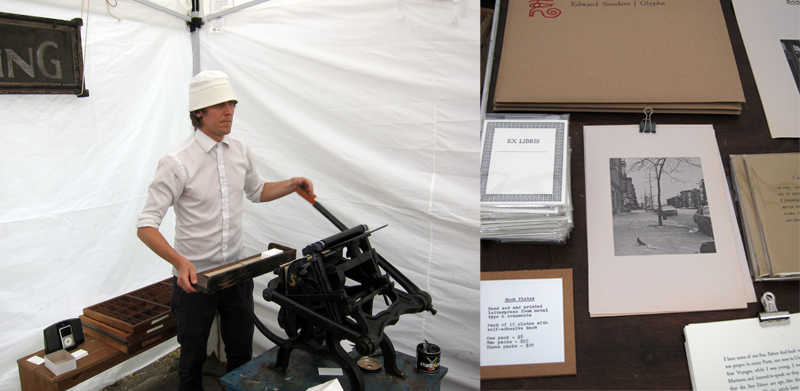 Watching our friend Jon Beacham of The Brother in Elysium letterpress cards while Woody Guthrie crooned from a pair of speakers. Check out some of their beautiful new editions.

Reclaimed wood and ephemera from Peg and Awl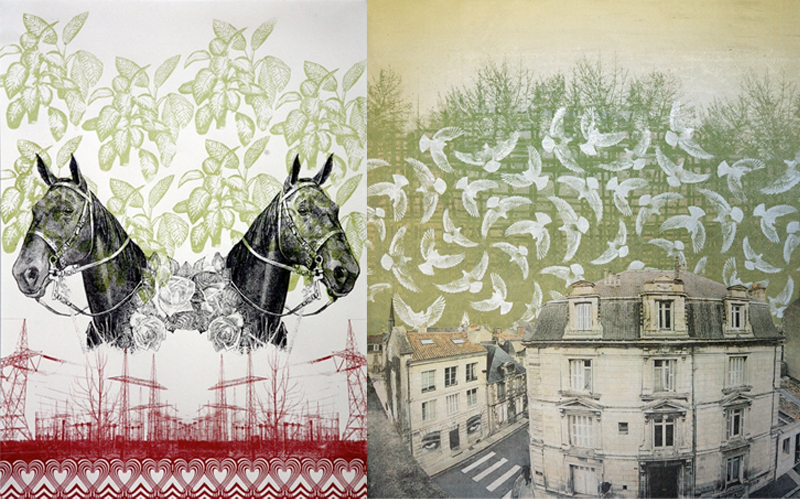 Multi-layered silkscreened prints and posters by Jason Cantoro and Alice Jarry of Cinqun Quatre
…………………………………………………………………………………………………………………………………………………………………………………………………