With SXSW going on this week, I've been wishing I was in Austin listening to some great music. Casey Keasler from K.I.D. Collective has Texas on her mind too, and is daydreaming about a trip to Marfa. It's such a thrill to have Casey, a Portland, Oregon interior designer, tastemaker, and author of K.I.D. Collective recently featured in April's Dwell magazine. I always love her picks & sense of style spanning everything from interiors, what's cooking in the kitchen, scouting, and charming peeks into her personal life. Be sure to check out K.I.D. Collective for daily inspiration.  ::: Luster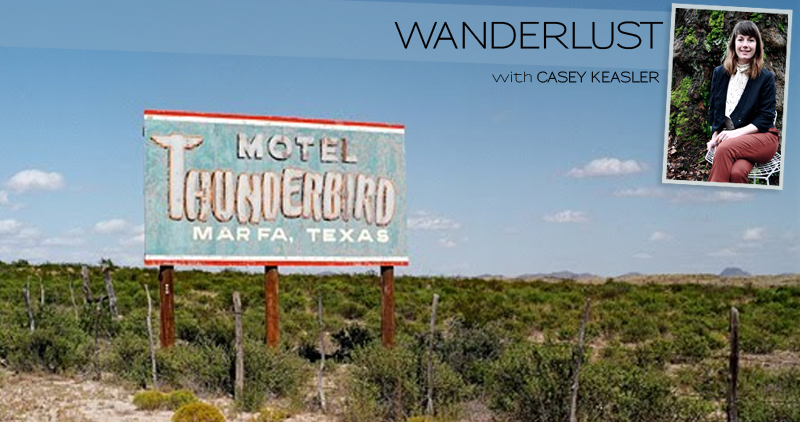 ::: From Casey ::: Wanderlust is so nice to dream about in light of everything that's been happening around the world. An escape, if only mental. I have long been a fan of Marfa, at least from afar. It seems remote, quiet, undisturbed and the perfect place to relax for a few days. Marfa is the kind of place you go to get away from everything. It's off the beaten path, minimal and maybe even a little rustic.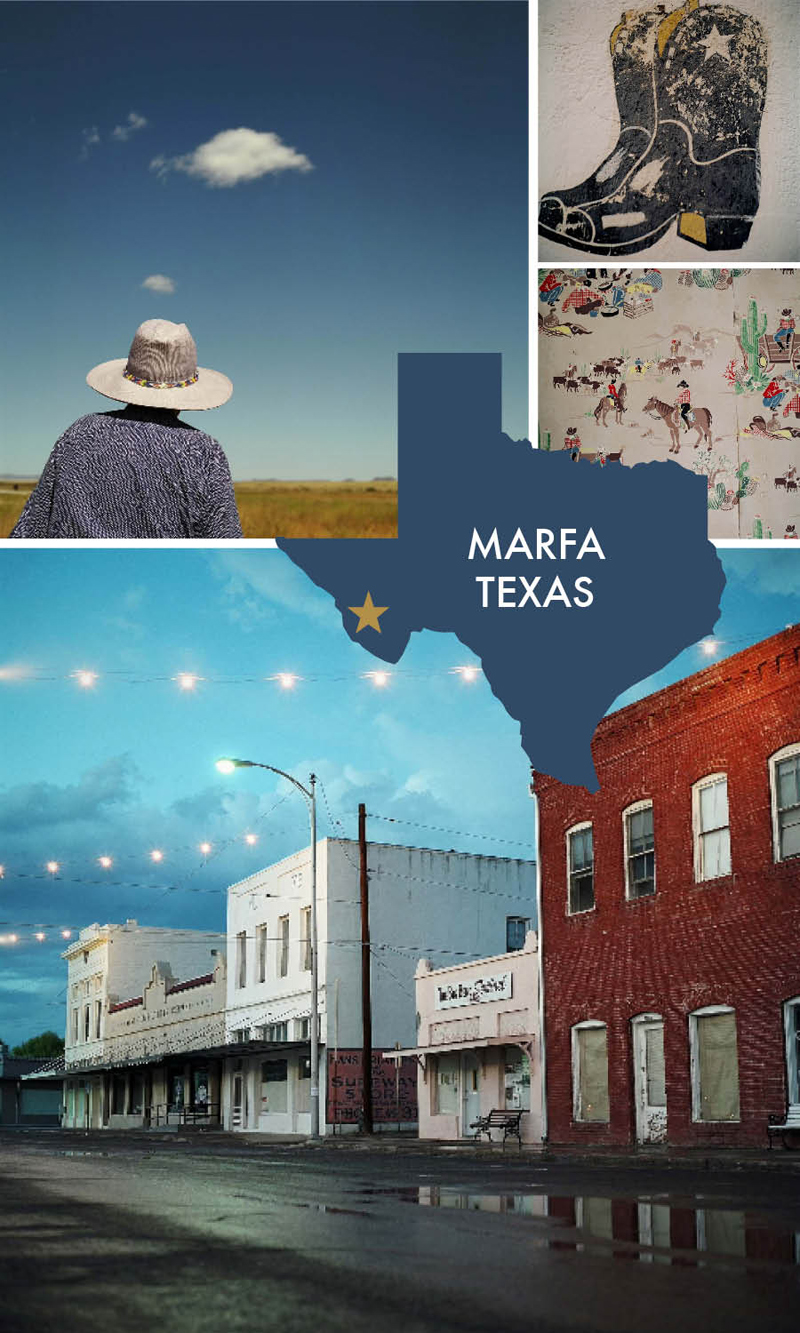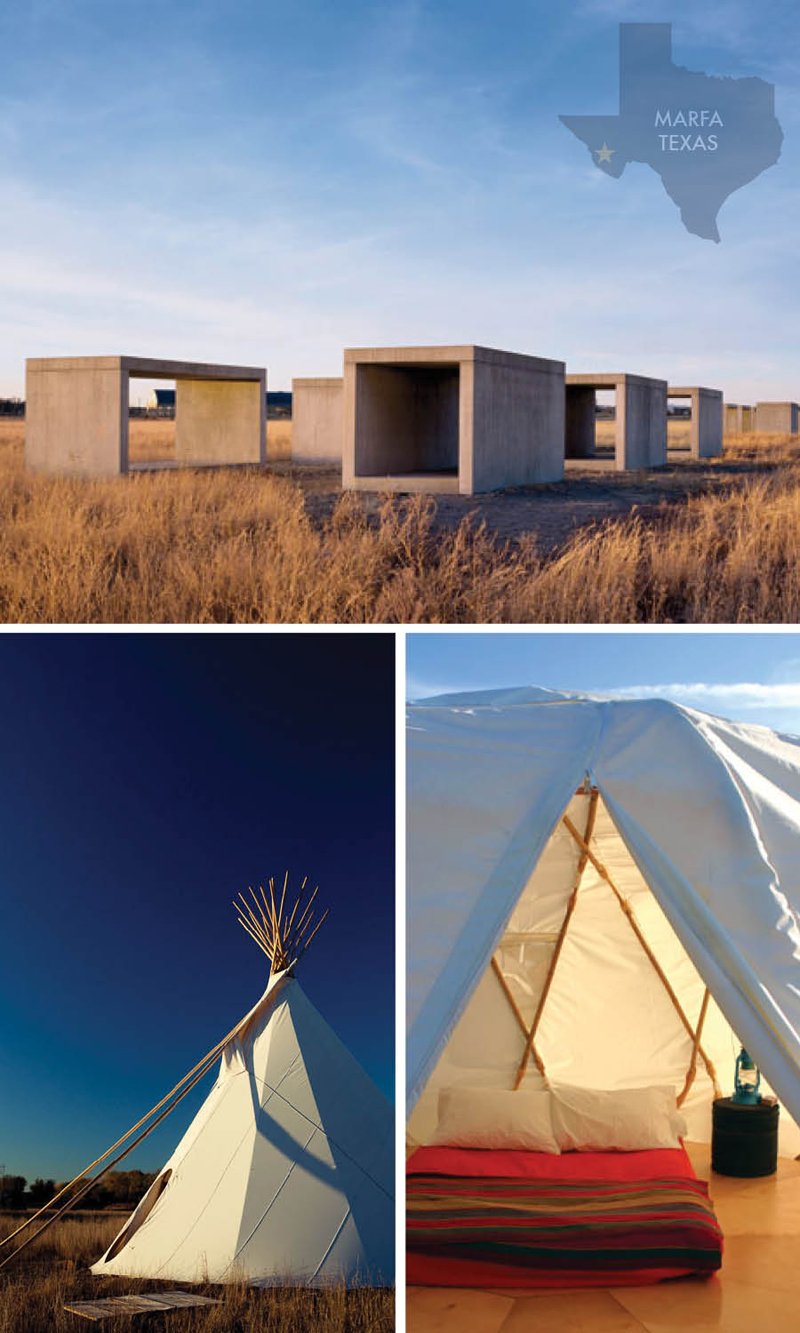 In my daydreaming, it was the one place that came to mind over and over again and a place I want to visit in my lifetime. I've never been but have heard the views, the lights and Donald Judd make this place special. Ideally, I would stay a few days in Austin then head over to Marfa and sleep in a teepee at El Cosmico for a few nights and on my last night stay at the Thunderbird.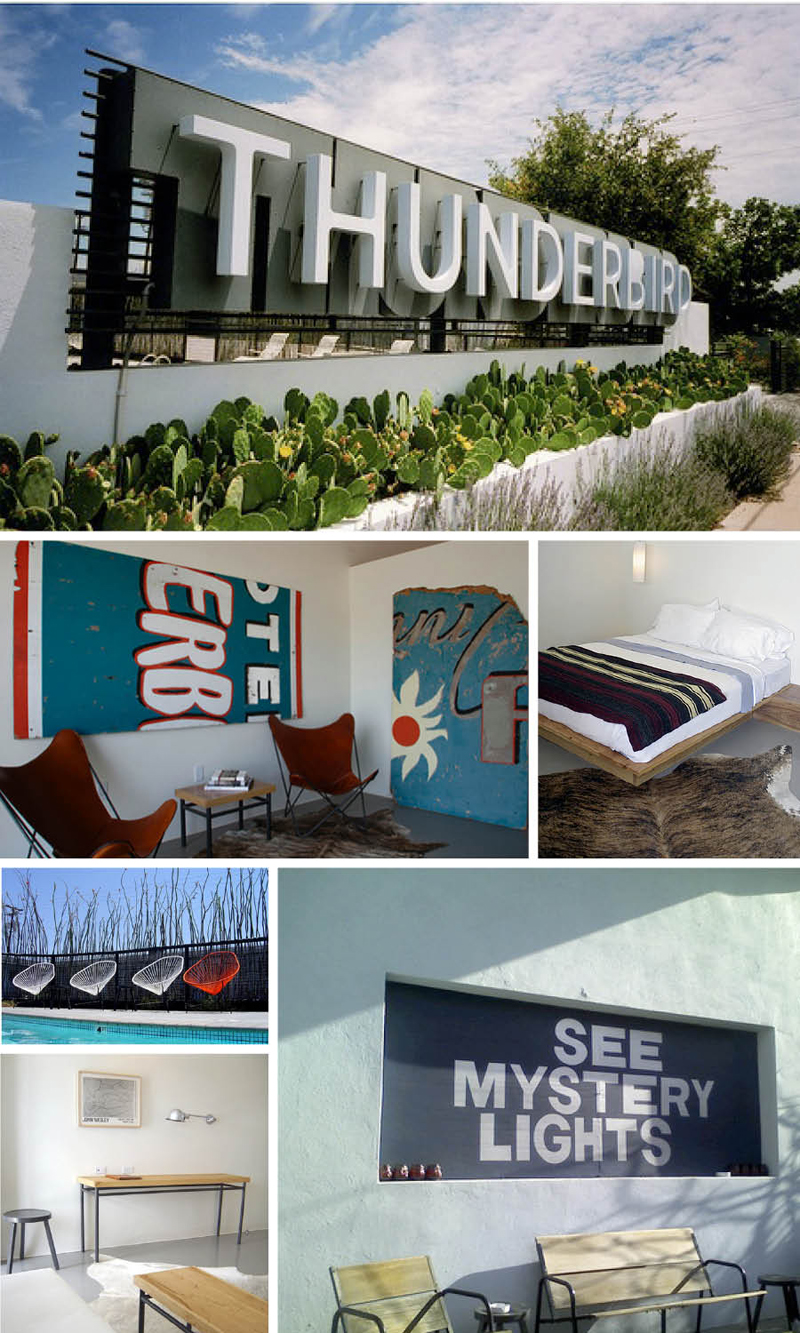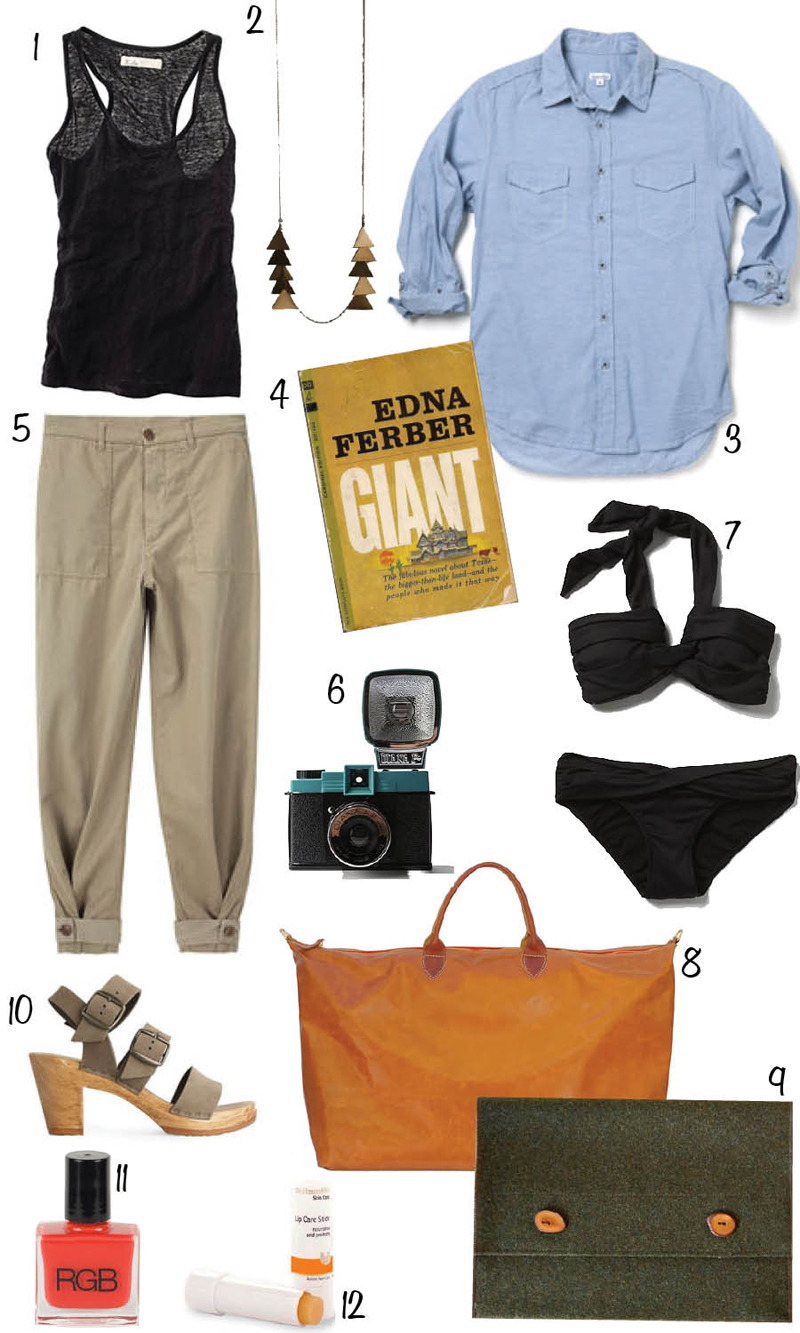 Packing List:
…………………………………………………………………………………………………………………………………………………………………………………………………
{Image sources}