I am thrilled to welcome the lovely Jessica Comingore of Destined to Design, who is an interior designer based in Los Angeles, California. I am a big fan of her aesthetic, and daily inspiration that ranges from fashion to architecture on her beautifully curated blog. I always enjoy her regular columns including Currently Coveting, Mixtape Monday, Afternoons lately, and Friday Favorites. Today,  Jessica is taking us to Vancouver Island, Canada. I have been to the city of Vancouver several times for work, but have never had the time to venture beyond the city and experience the stellar beauty of this area. Like Jessica, I hope to get there one day!  ::: Luster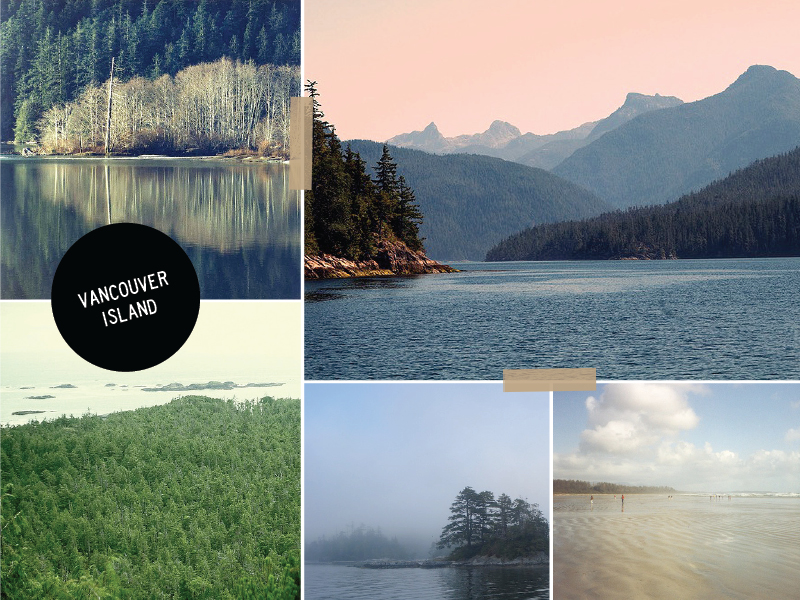 :: From Jessica :: I have this grand idea in my head that the next vacation I take will entail a plane to Seattle, followed by a train ride up to Vancouver (which I hear is one of the most beautiful train rides you can take), then, after a few days in the city, take the ferry over to Vancouver Island. Ever since I saw this video, I've been pretty set on making my way up there. Living in a big city, I don't get to experience nature and tranquility on this level, so it seems like the ideal place to get away.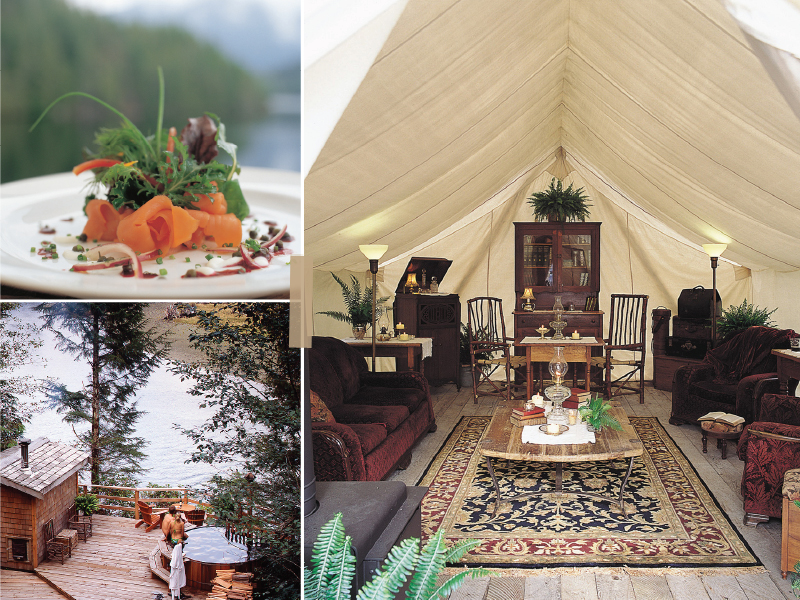 In a dream world, I would stay at the
Clayoquot Wilderness Resort
to get the full experience of being immersed in nature. It's situated at the mouth of the Bedwell River and made up of 20 white canvas tents peeking out from the dense forest.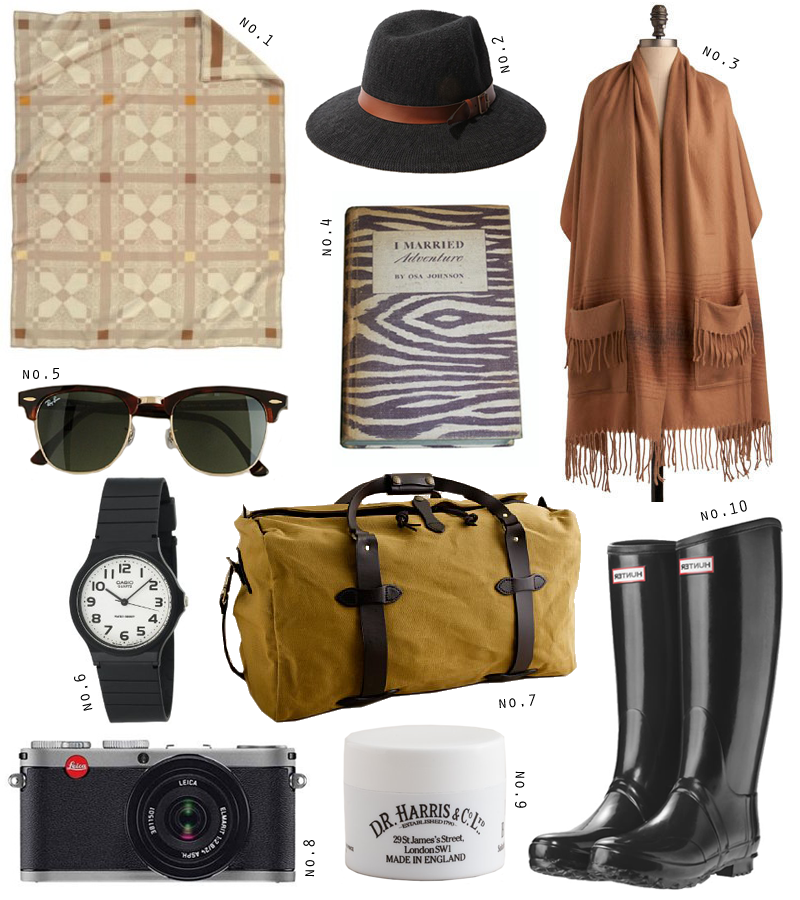 Packing List:
…………………………………………………………………………………………………………………………………………………………………………………………………