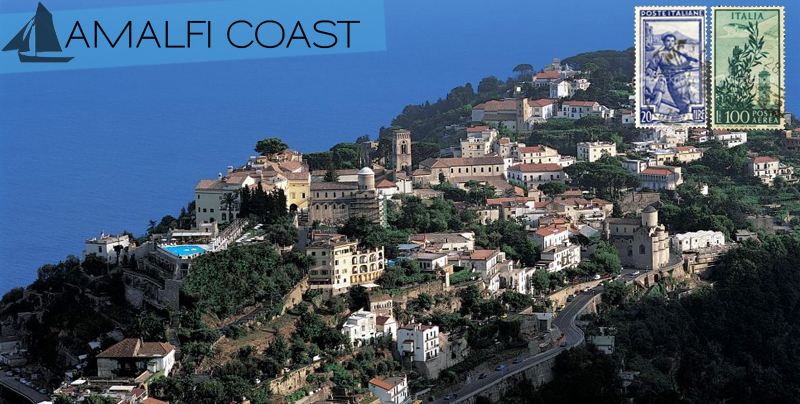 I have been to Italy only once, and that was in 1999, so I am desperate to get back and see the South, including the famed Amalfi coast. I imagine it might be like scenes from The Talented Mr. Ripley with sun-filled days by the sea and warm evenings dining al fresco (and without the sinister plot, of course!). It would be amazing to see the coastline by sailboat, explore the Amalfi Drive in a convertible, and walk the surrounding towns.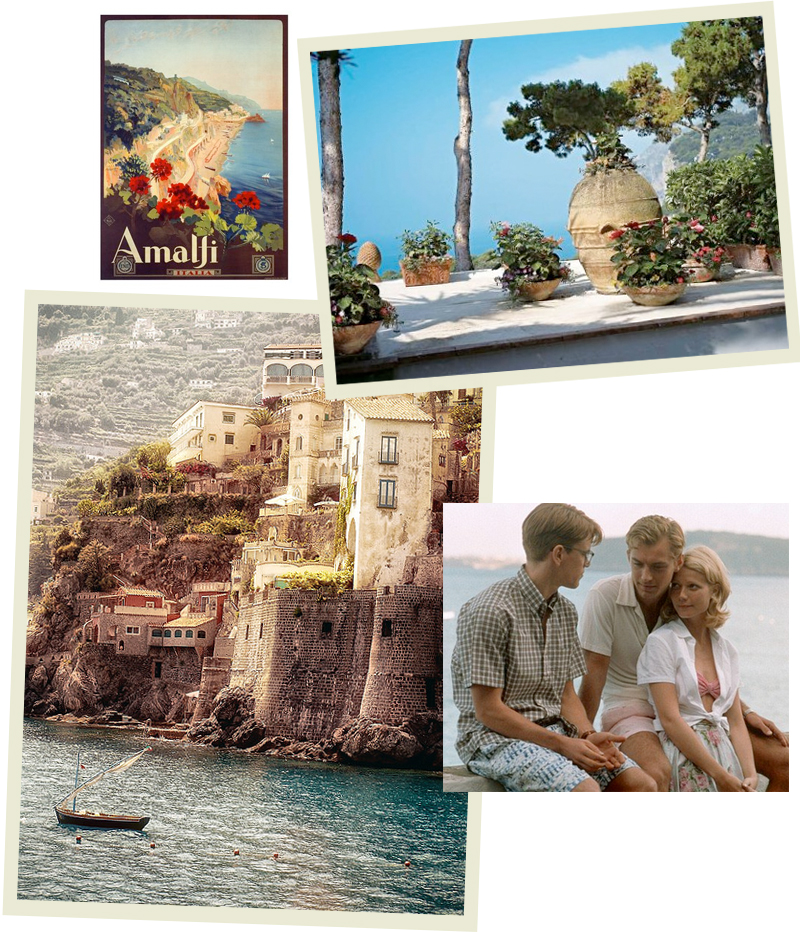 Amalfi travel poster
|
Capri by Assouline
| 
The Talented Mr. Ripley
| 
the Coast with sailboat
by Antonio Mercurio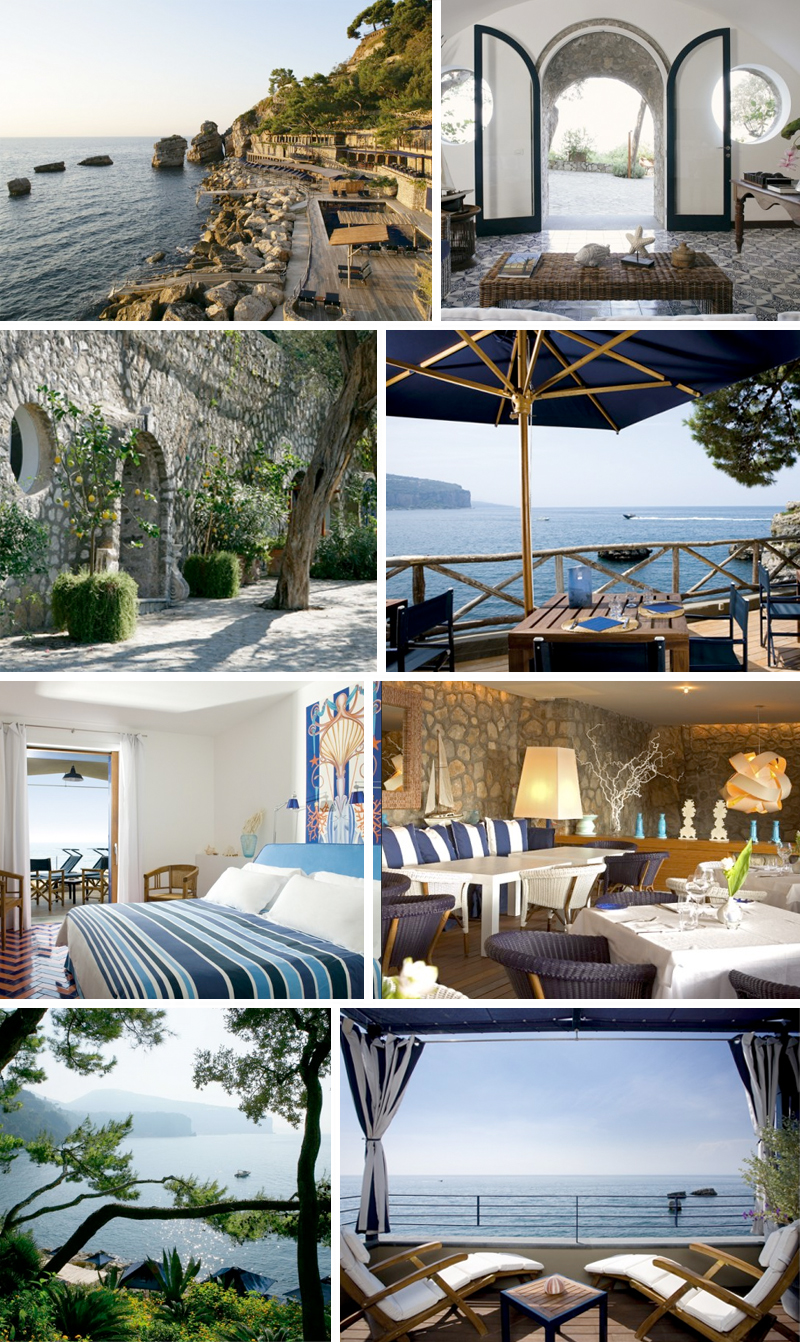 Staying at Capo La Gala on the Sorrento Coast would be my hotel pick. Perched on the hilltops above the Bay of Naples, this would be the perfect spot for sunbathing and staring out toward the sea with a Limoncello in hand.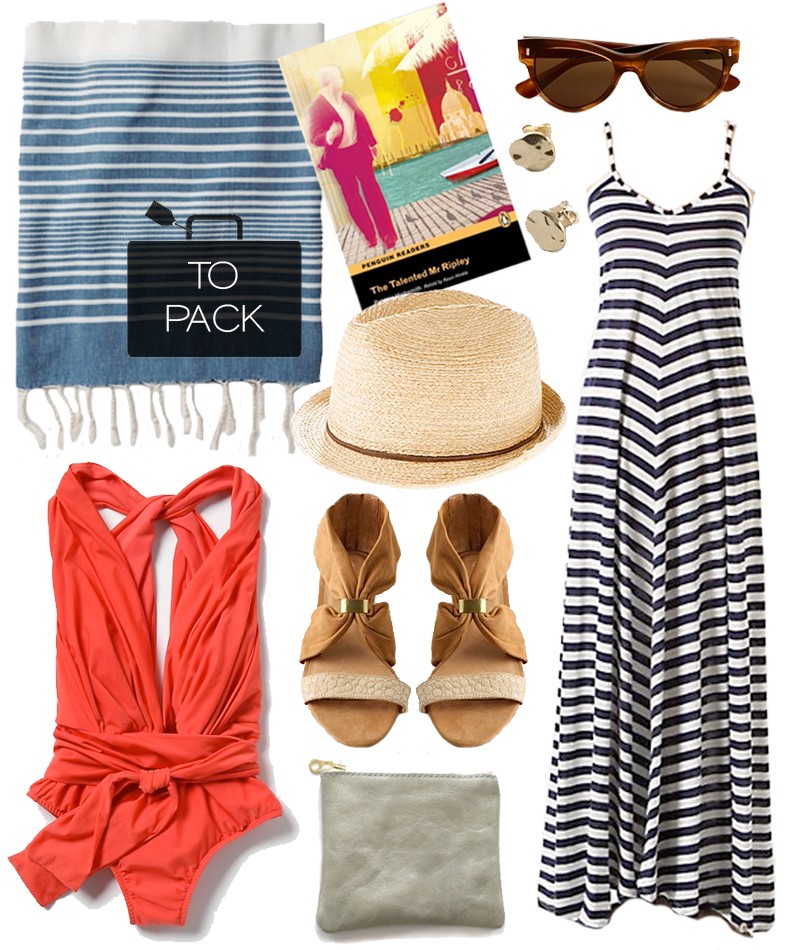 Striped Hammam Towel | The Talented Mr. Ripley | Sunglasses | Gold Thor stud earrings | Nautical striped cotton dress | Park Bench Fedora | Mellifluous cinch sandals | Small leather wallet | Halter Maillot Swimsuit
For more travel daydreaming and Wanderlust destinations, be sure to check out Vancouver Island, Reykjavik, and Zanzibar.
…………………………………………………………………………………………………………………………………………………………………………………………………
Image Sources: town of Ravello via 
Kiwi Collection Hotel Caruso
| Vintage Postage Stamps from iStockPhoto
here
and
here
| Capo La Gala via
Mr. and Mrs. Smith Collection