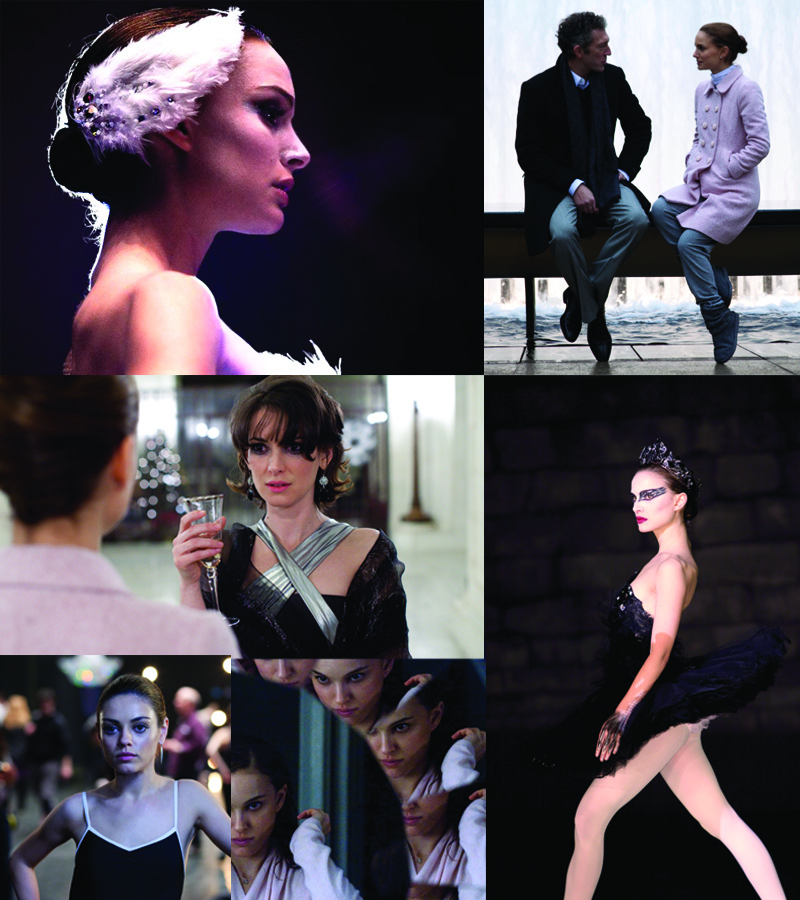 Last weekend, I saw the new film Black Swan when it opened in theatres, and almost one week later I am still haunted. It's deep, dark, and disturbing; a dichotomy of both the beautiful and tragic, set against the backdrop of the New York ballet world. This terrifying tour de force features gorgeous costumes designed by the talented sisters of Rodarte.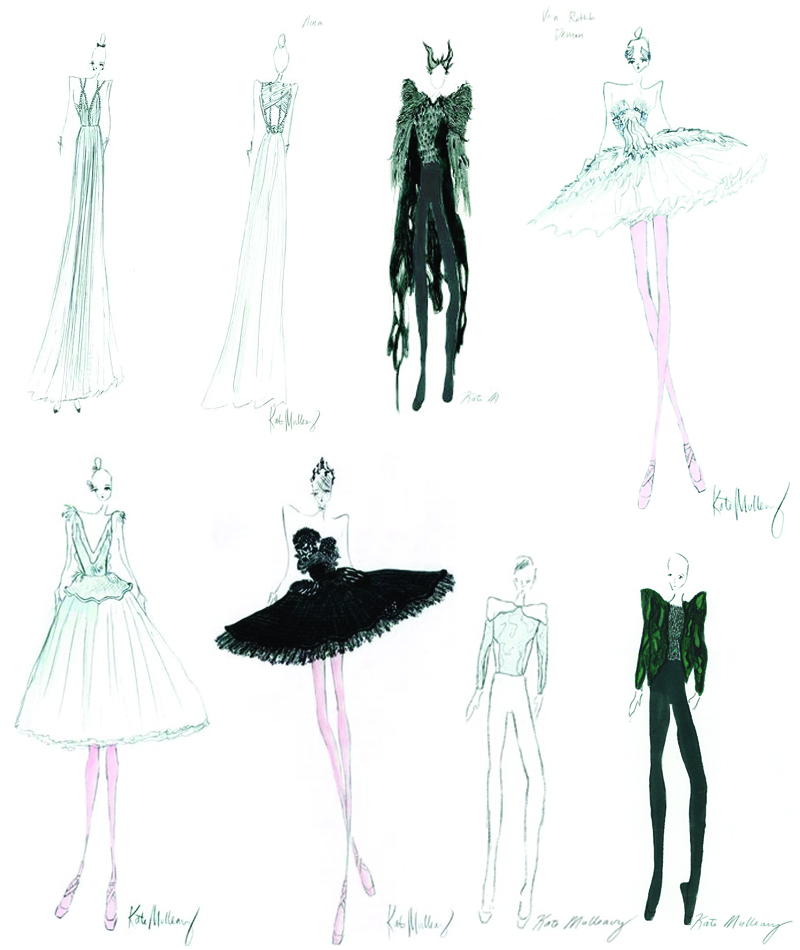 Rodarte's original sketches on Stylecaster via WWD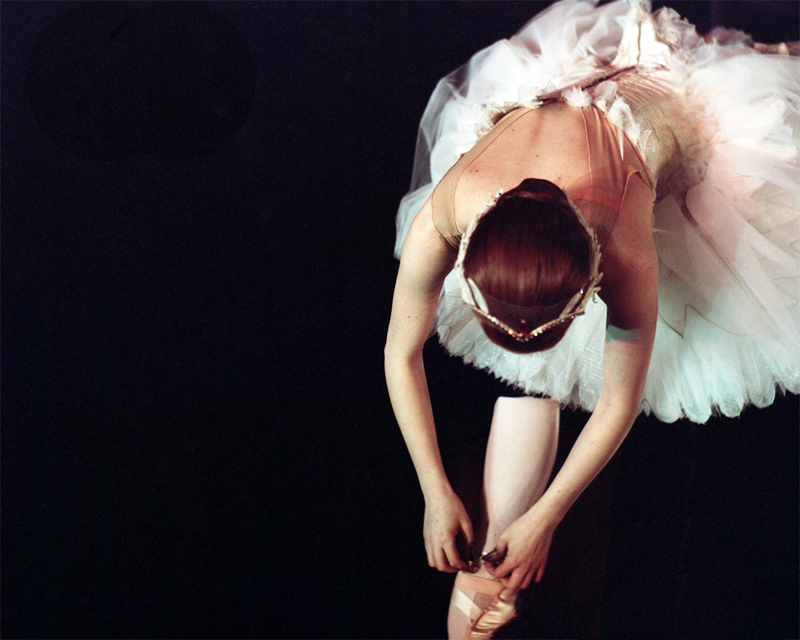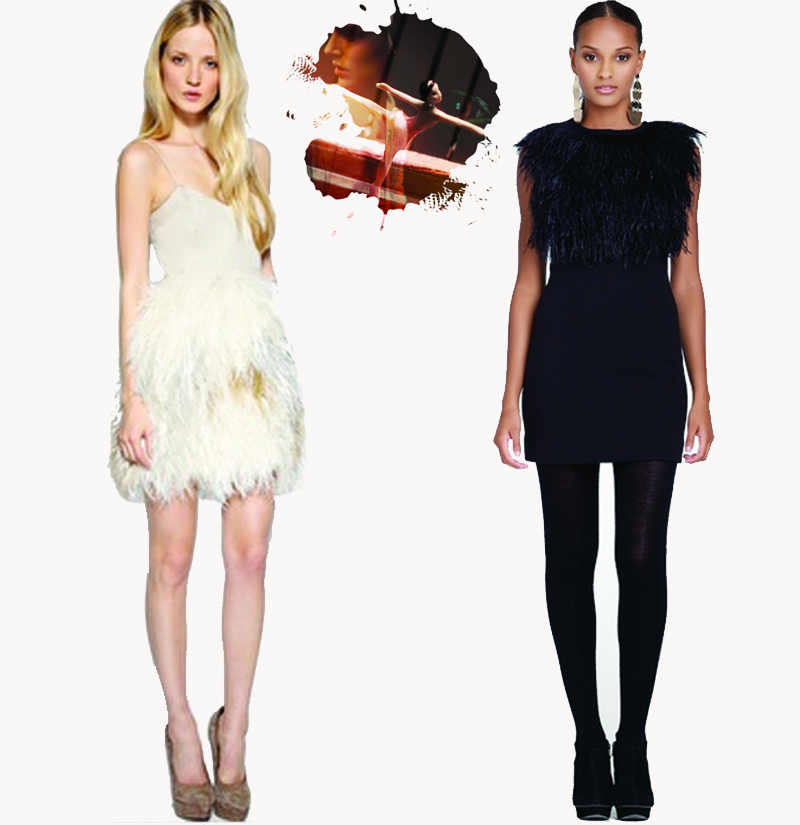 Fashion is already seeing many feather and ballerina influences based on the film in both haute couture and ready to wear. White Swan vs. Black Swan Whistles Evangeline Feather Dress $603.40 and Tory Burch Ceres Dress $450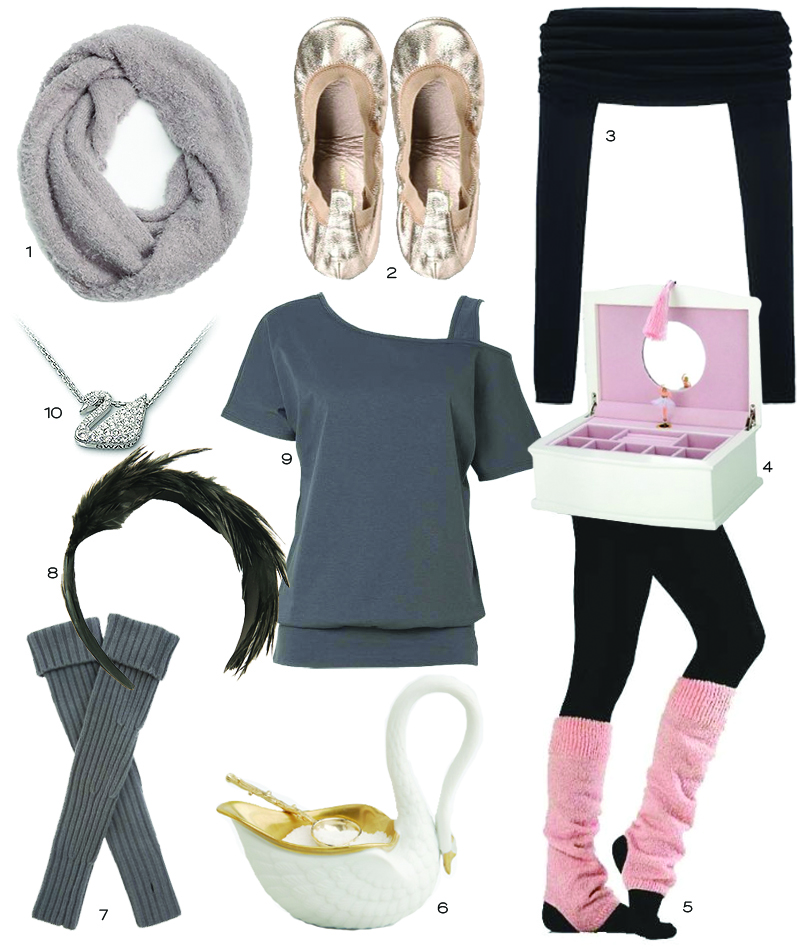 I have always loved the Dance Studio look as well.
1. Feather Yarn Neck Ring Scarf | 2. Merlin Ballet Flat | 3. Preen Wrap Shoulder Shrug | 4. Ballerina Jewelry Chest | 5. Boucle Leg Warmers | 6. Porcelain Swan Salt cellar | 7. Cashmere arm warmers | 8. Feather headband | 9. Off the shoulder stretch top | 10. Swarovski Swan Pendant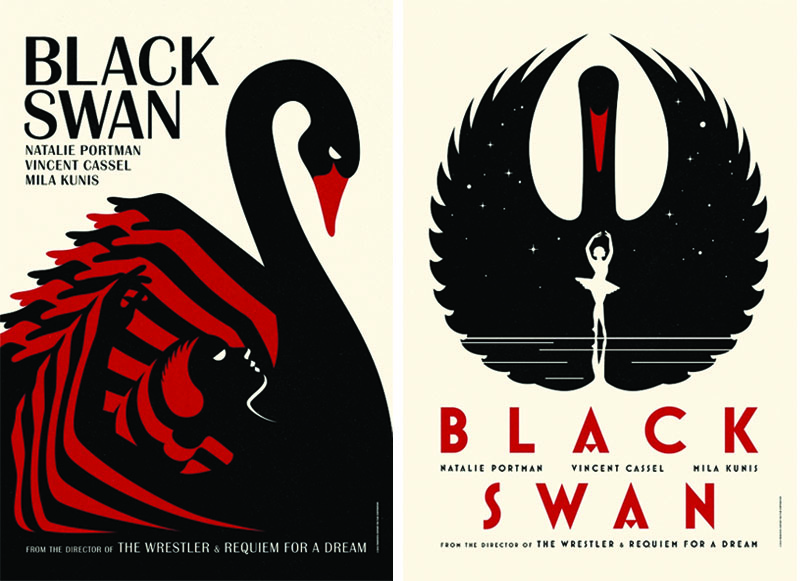 Loved finding these limited edition silkscreen posters on Empire, especially the one on the right. No information is available yet about where to buy these.
{Movie stills via Black Swan official site}