Maybe it's my Connecticut upbringing, or crossing the line into matrimonial bliss, but I love monograms and always have. I think initials are so beautiful, especially when they adorn your everyday items.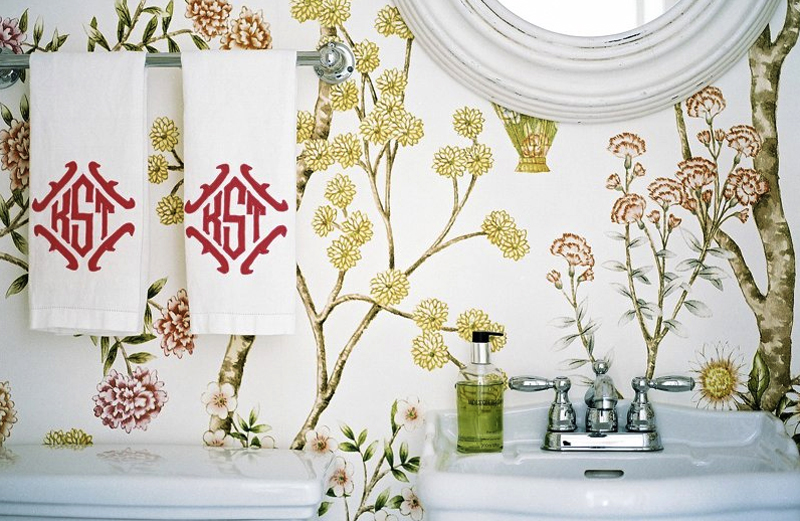 Any time I visit a guest's house, I am secretly delighted if I find monogrammed guest towels while visiting the powder room like the ones here in Lonny Mag. This particular applique style has been popping up a lot recently, and I have been trying to find the creator.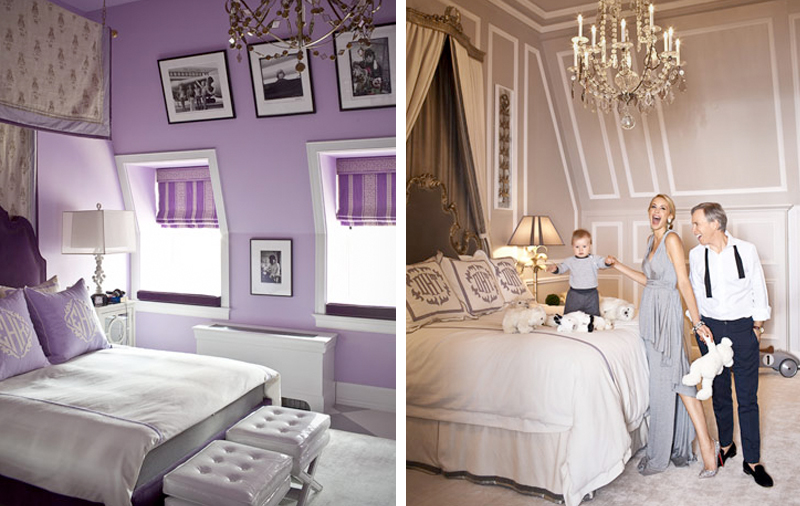 Here they are spotted again in Bazaar's spread on Tommy Hilfiger's home at the Plaza

After a lot of looking around, I finally found the source of these appliqué initials by Leontine Linens.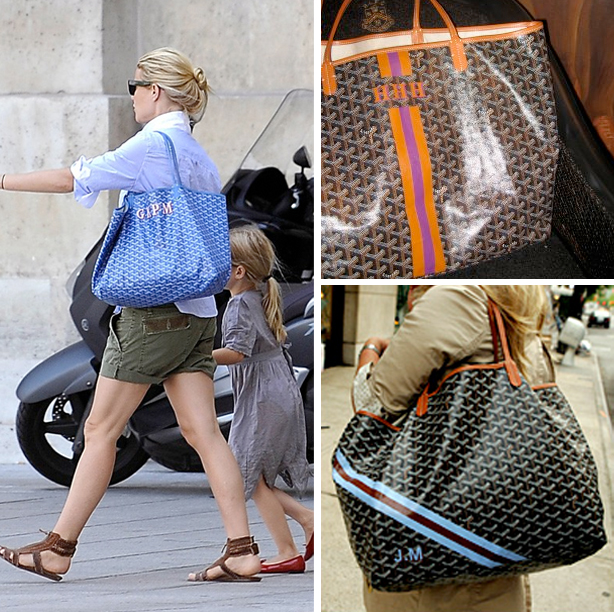 Been wanting a Goyard anything for years. I have such an appreciation for beautifully handcrafted travel accessories. Goyard allows you to customize with initials and stripe colors that you select, and are painted in Paris upon ordering. Clockwise left to right: Gwyneth Paltrow, Hollister Hovey's custom made tote, Tote spotted on Madison Avenue.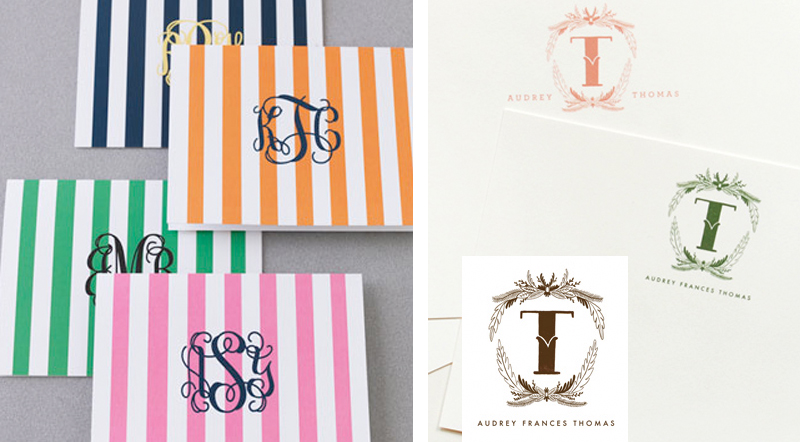 Here are a few more ideas of what to monogram. Personalized stationary is always needed: striped monogram notecards | custom notecards by Rifle Paper Co with a hand-drawn letter, you choose the color!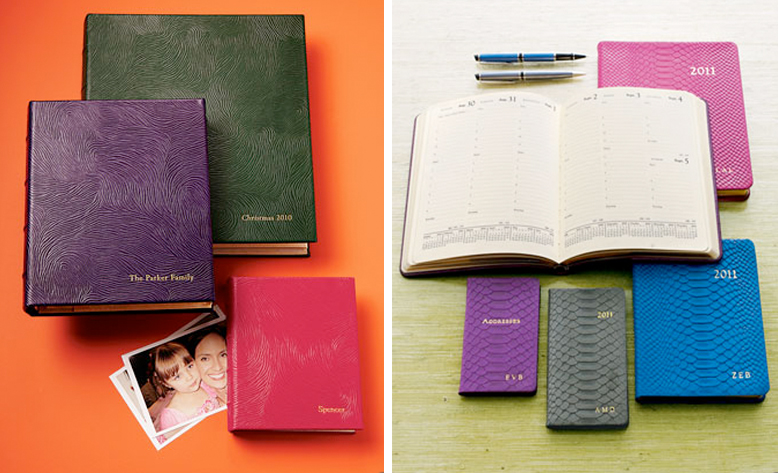 Leather photo albums and diaries from Horchow.  The bright blue 2011 diary on the bottom right is such an amazing color.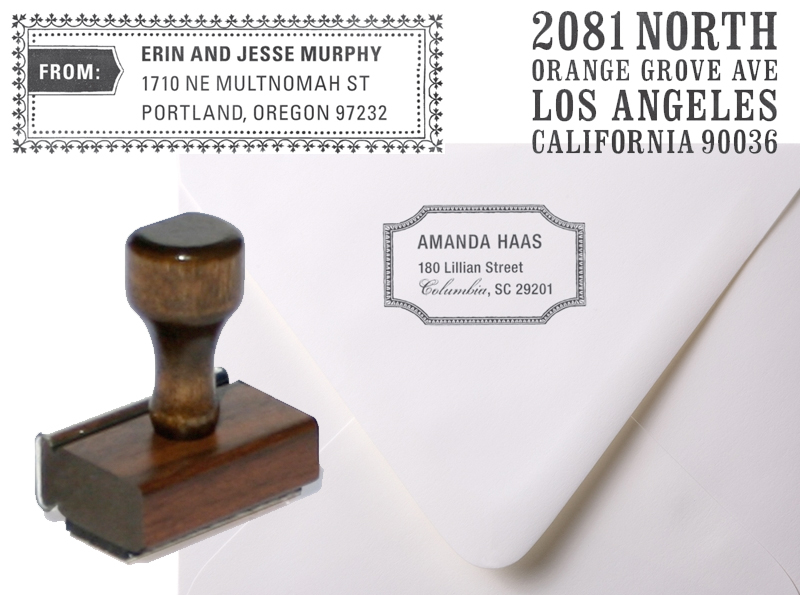 Rubber stamps from Paperwink which I have and love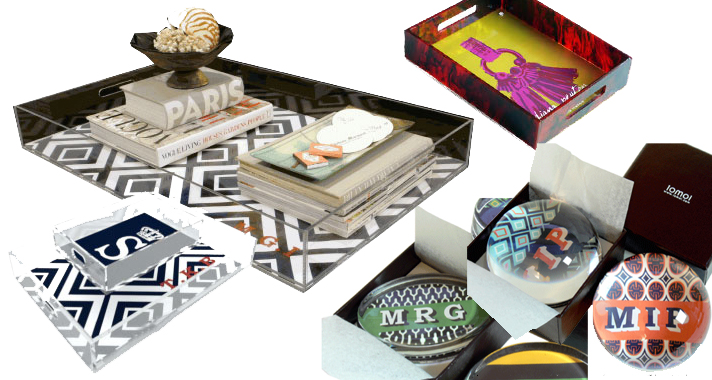 Lucite trays and paperweights from Iomoi. I've often thought these would make great gifts.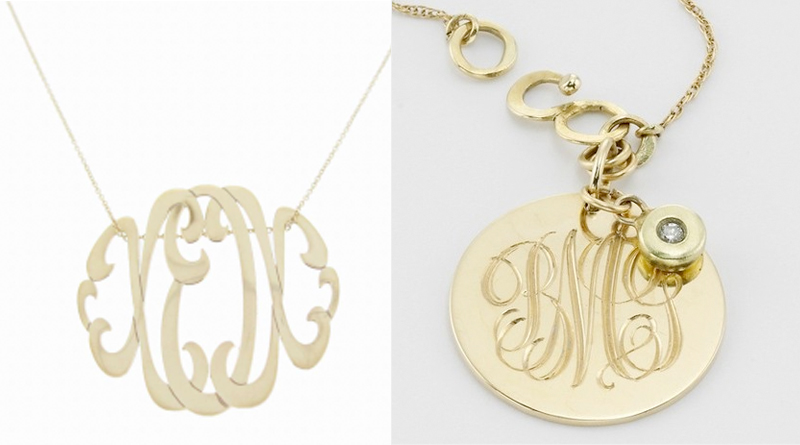 Pretty gold necklaces: custom lace monogram necklace | monogrammed disc necklace with diamond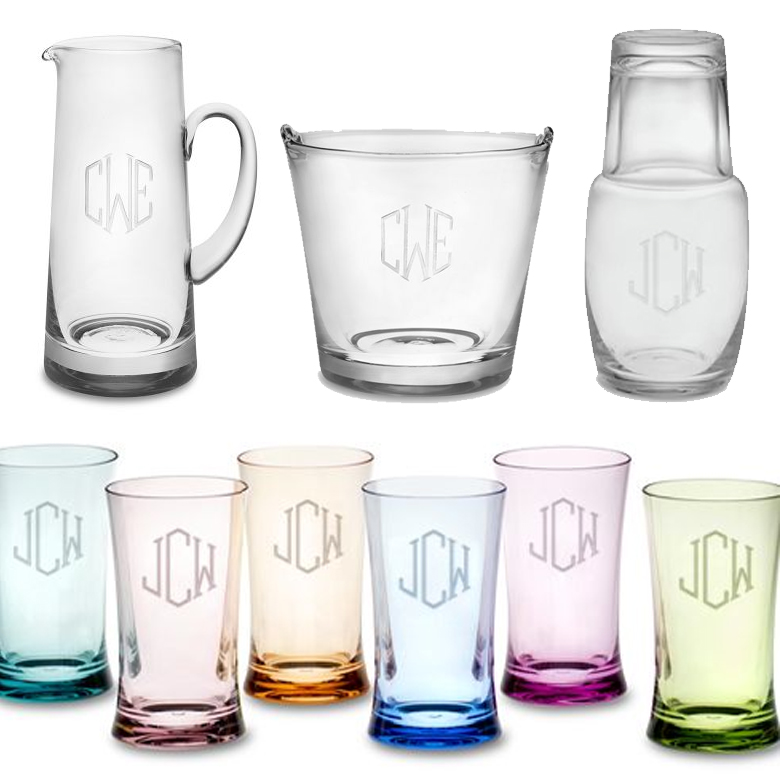 I was lucky enough to receive a couple of these monogrammed items from Williams Sonoma as wedding gifts last year.
Have fun with your initials!